I see a post on MakeUseOf about 11 Tools to Easily Rip Your DVDs & Blu-Rays to Your Computer and I do agree with Mark on VLC to be an easy solution for ripping DVDs and converting videos and I used it on my PC and Mac to check right DVD title for ripping.  But I don't agree with Mark O'Neill on most of the other tools because what he recommended is really limited and  I do believe there are better programs for DVD and Blu-ray ripping and video converting. Besides, most of the 11 tools mentioned by Mark are for Windows only. There are better choices for Mac users. And I decided to share my opinions on those Bluray and DVD rippers as well as my recommendations or alternatives about what I think the best Blu-ray DVD Rippers, especially for macOS users.
Below are my detail options on Mark's recommendations on MakeUseOf. As I never heard about Aurora, I don't have any comment on it. I see most of the contents were written by Mark in 2017 and now it's 2020. 
MakeMKV does a very great job decrypting protected DVDs as well as Bluray disc and produces a multiple audio and subtitle tracks MKV files. And, MakeMKV is always free for DVDs. You just have to get your new beta key every month. Along with Handbrake, it works perfectly for me to compress DVDs to H264 with multiple audio and subtitle tracks to MP4 so you can turn the subtitle on or off. 
But I really don't like MakeMKV as I don't understand why it offers 4 or 5 titles selected for ripping, all of which are over 90 minutes. Obviously, a DVD cannot be over 360 minutes long and I assume MakeMKV is not able to select the right title for ripping or it's not sure. So it lists all possible titles and users have to make the decision themselves.
Also, you will still have to re-convert the MKV file for a more friendly format if want to watch movies on your iPad/iPhone and Apple TV.
If you want to backup your Bluray disc, MakeMKV is no longer free but $50 for a lifetime subscription.
Handbrake can be a great tool if it can do better jobs for encrypted movies. And if there are more profiles, it can meet more people's needs. Generally, Handbrake is better for normal users than MakeMKV and it is cross-platform for Linux, Windows as well as macOS. For the majority of people, we recommend using MakeMKV to decrypt the DVD and recode it to MP4 with Handbrake.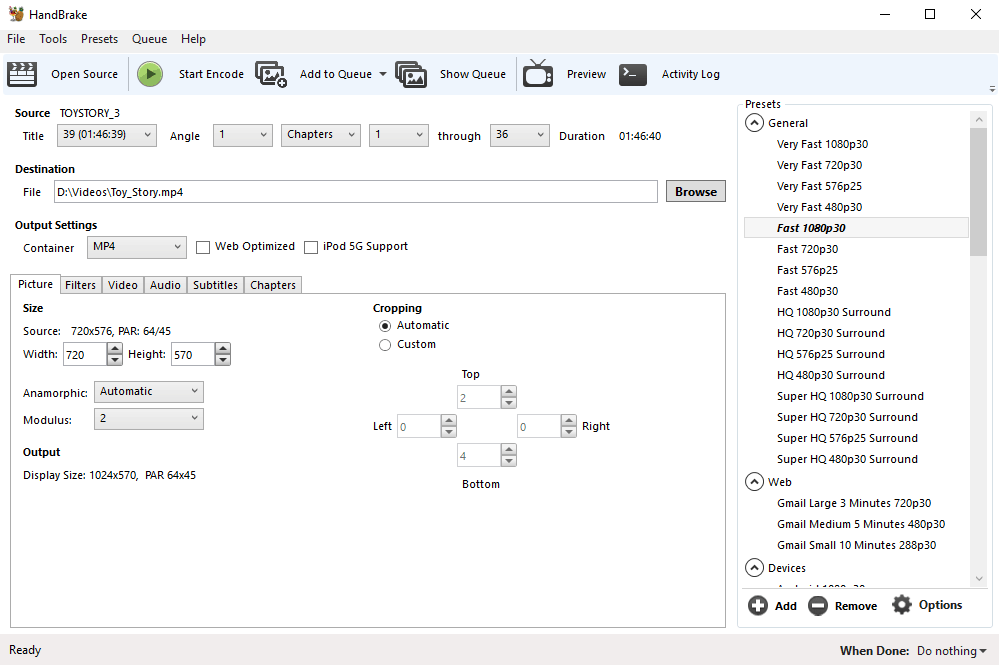 If you are in trouble of Handbrake crashing during encoding, please check my guide here, I'm sure it can be of help. Please don't rip your DVD to 1080P. It won't give you any better quality. 
WinX DVD Ripper Mark listed is the free version. However, when I download the latest so-called free version from the official site, it actually downloads the trial of the platinum one.  And, as far as I can see, the free version is really limited for the out video formats and it's unable to handle copy-protected DVDs either. So, I don't recommend you guys to try the free version of WinX DVD Ripper. 
Instead, the platinum version, WinX DVD Ripper Platinum, is more powerful with a lot of output formats and it supports Disney DVDs. Also, WinX DVD Ripper Platinum says itself to be the fastest DVD ripper as WonderFox does. I see they have the same profile copying DVDs to MPG without re-coding. And it is fast in coping! Worth a try.
Freemake Video Converter was one of the free video converter and DVD ripper and I'd always like to recommend to people who are looking for freeware on Reddit. However, it's no longer free and fails to start up on my machine and I tried everything I could but it still does not work. Below is just an error when I tried to re-download the latest version.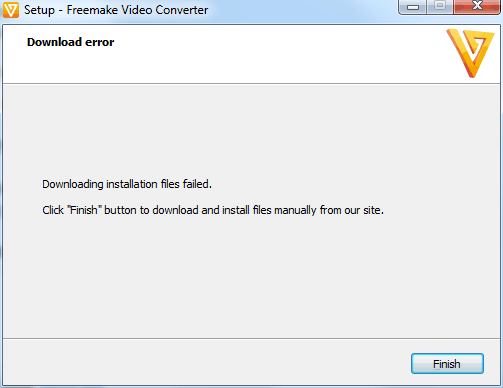 DVDShrink WAS great, but the latest version is Version 3.2.0.14 – 25 July 2004. See! 14 years ago! It is still working well on Windows XP and Windows 7. But I see users complaining its non-compatible with the latest Windows 8/8.1 and Windows 10. If you still want to shrink DVDs, I'd like to recommend Leawo DVD Copy or Magic DVD Copier. 
AnyDVD HD is recommended by me than AnyDVD since AnyDVD HD can do everything AnyDVD does and it copies Blu-rays as well. RedFox inherits all the features of AnyDVD and AnyDVD HD.
However, AnyDVD or AnyDVD HD is really limited. It just removes the DVD and Bluray copy protections and makes copy free ISO or folder of the original disc. And it only works on Windows. If you want an alternative for AnyDVD HD, here it is.
Hunk's Recommendations: Lists of 2020 Best Tools to Easily Rip Bluray and DVDs
There are quite a lot of programs that are able to rip and convert Bluray and DVDs. I'm glad to recommend some and suggest you guys have a trial first to see if it is the very one for you. 
All programs are fully compatible with the latest OS like Windows 10 and macOS Catalina.
I have to admit that DVDFab is one of the best DVD and Bluray ripper in the whole world because it does great jobs in Bluray and DVD ripping, copying and creating. 
For the DVD ripper, it supports all DVD copy protections like CSS and Region code. It has nice features because I am always able to rip DVDs with forced subtitles and customized file names.  Also, if you don't want the commentary track in DVD ripping, it's easy for DVDFab to turn it on and off. 
DVDFab Bluray Ripper is super powerful in Blu-ray ripping and it supports all Blu-ray protections including AACS, Blu-ray region code, etc. And, it is able to remux Bluray to MKV, MP4 or M2TS with its passthrough profiles, meaning you won't lose any quality in ripping. 
For more details on DVDFab, you can visit my category for DVDFab here. If you want to rip Bluray or DVDs to the hard drive in MP4/MKV, iPhone/iPad, etc, get DVDFab here: 
I am sure you will be impressed by its advanced settings: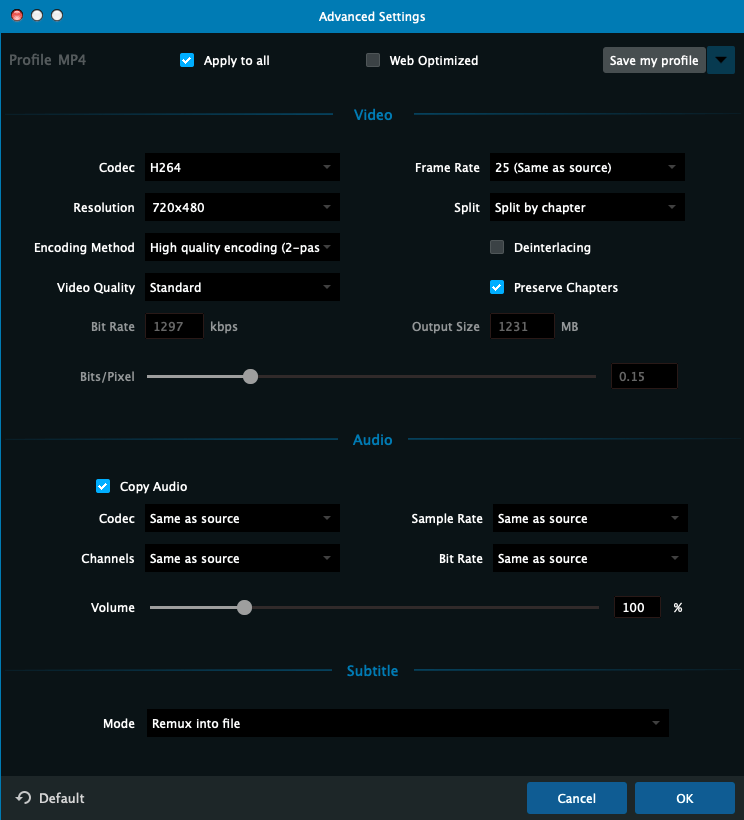 Leawo is powerful in multimedia solutions and they develop all its programs into one program called Leawo Prof. Media. And the Bluray ripper and DVD ripper are part of it. Leawo Bluray Ripper is my recommendation for both Windows and Mac users and I'd like to rate it as the best tool to easily rip and convert protected/homemade DVDs, like Cars 3, Wonder Woman, Cize, to iPhone/iPad/Apple TV, Samsung Galaxy S9/S9 Plus, or rip directly to iTunes. Leawo DVD Ripper is also good to go, but please note it is only for DVDs.
There are other functions in Leawo's all-in-one solution. I have reviews  or user guides of Leawo's other functions, check the links to see details:
For more details, giveaways, user guide on Leawo products, you can visit here. And you are able to download a free trial via the below buttons! If you are interested in the full version, don't miss the discount!
WonderFox DVD Ripper Pro is believed to be one of the best MakeMKV, Handbrake alternative, and WinX DVD Ripper, Aimersoft alternative on Windows. As is tested by me, it is the fastest DVD ripper that helps me to rip protected DVDs from BBC, Beachbody, and Disney like COCO.
WonderFox DVD Ripper Pro is recommended because it offers really abundant profiles for DVD ripping and you will see it is updated very fluently to always support the latest copy protection.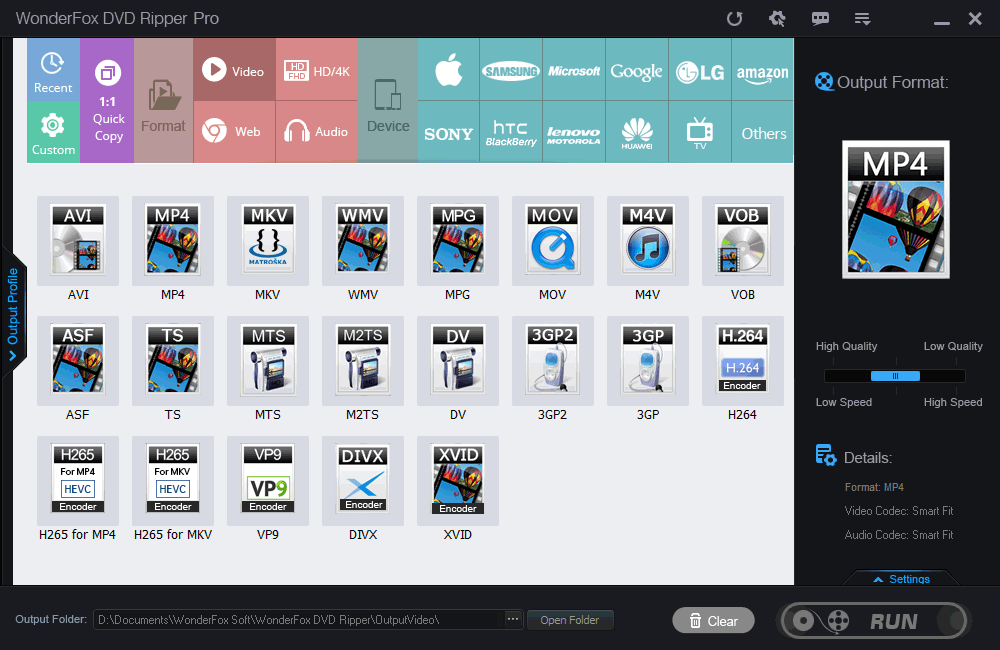 And, if you are looking for the fastest DVD ripper, I'd like to recommend you guys to try WonderFox DVD Ripper Pro as an alternative, the fastest ripping software, with its feature of ripping DVDs to any format and it, is able to make an ISO file just with menus like the original.
Besides, I have a really special offer for Wonderfox DVD Ripper Pro for just $24.95 while it is $29.95 on the official site. You save $5 more with the below buy link:
Which do you think is the best Bluray DVD ripping solution on PC and Mac? Name it in the comments, please! I'd like to see how you think about them!