Quite recently, I was in charge of a professional textual project at my job. More specifically, I was responsible for handling the softcopy paperwork. Part of the project requirement was to transform the documents from their original file formats into PDF. I had to find a way to convert the batch of documents in a short period of time. I was stranded until I stumbled upon a great solution on the Internet. This solution turned out to be Wondershare PDFelement Pro. Here is more about my experience with the software and how it assisted to solve my problem.
Wondershare PDFelement Pro is professional software that can edit PDF files. This digital tool can manipulate elements in the PDF document such as images, text, pages, backgrounds, watermarks, titles, headers and footers. As such, I found that it is a powerful office software to have.
You are able to have a free trial via the below buttons:
While interacting with this software, I found that it can edit text in an intuitive way. It can adjust paragraphs or single lines depending on your preference. This PDF editor can also adjust the overall style of your document, enhance the font type and also determine its overall size.
While interacting with Wondershare PDFelement Pro, I found that it can edit images within a PDF document in an efficient way. By utilizing an array of tools, I was able to copy, paste, rotate, crop, extract or add images in the PDF documents.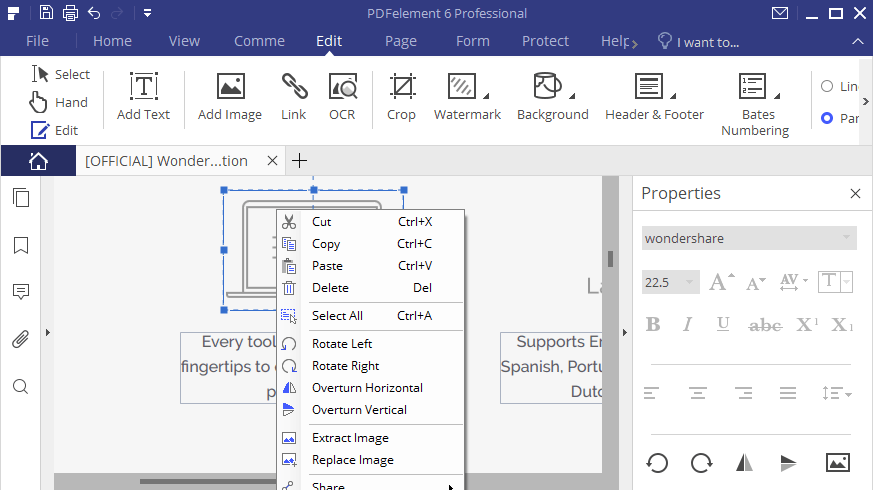 An interesting feature that I discovered while interacting with this software is that it can also manipulate the pages. You can split, crop, insert or crop pages in or out of the document. In addition to that, you can adjust boxes in the pages and also add labels into the documents. These features came in handy for document organization.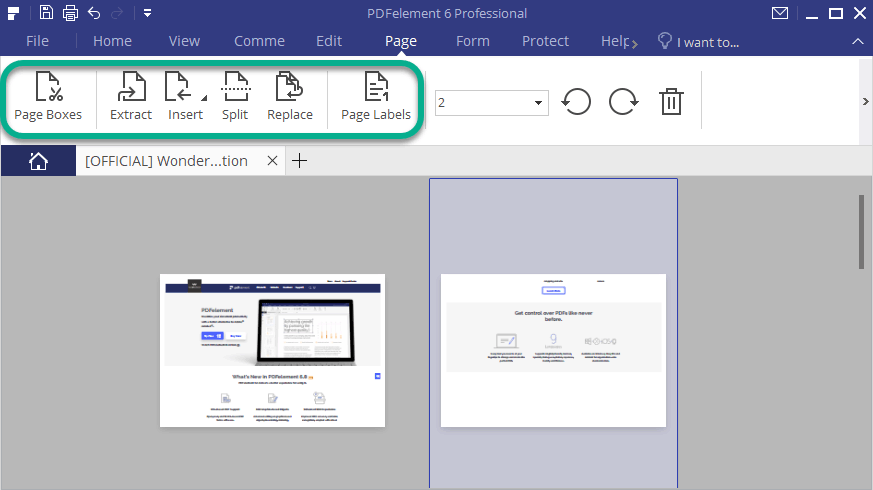 An interesting feature of Wondershare PDFelement Pro is that it can annotate PDF documents. Through this feature, I was able to add sticky notes, stamps and boxes into the documents to guide my colleagues. As such, we were able to collaborate and complete the task successfully.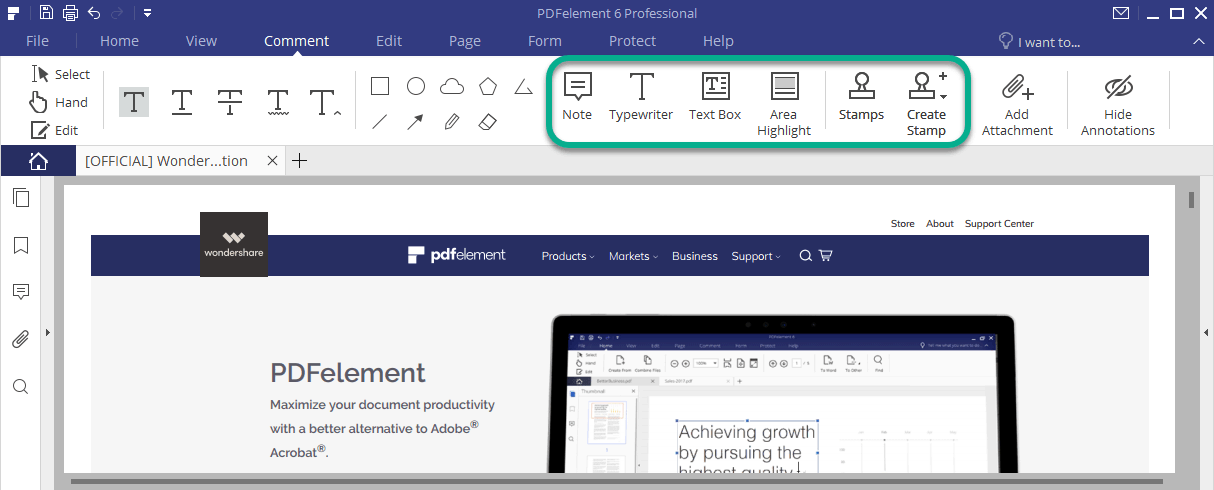 By using the Wondershare PDFelement Pro I was able to convert multiple document files into PDF format. I was also able to edit them. This software's unique features also made the work easier for my entire team. I would strongly recommend this PDF editor to anyone who desires quality file conversion, creation and editing.