Quite recently, I was in charge of a professional textual project at my job. More specifically, I was responsible for handling the softcopy paperwork. Part of the project requirement was to transform the documents from their original file formats into PDFs. I had to find a way to convert the batch of documents in a short period of time. I was stranded until I stumbled upon a great solution on the Internet. This solution turned out to be Wondershare PDFelement. Here is more about my Wondershare PDFelement review and how it assisted in solving my problem.
Wondershare PDFelement is professional software that can edit PDF files. This digital tool can manipulate elements in the PDF document such as images, text, pages, backgrounds, watermarks, titles, headers and footers. As such, I found that it is a powerful office software to have.
Using PDF editor like Wondershare PDFelment is easy. You are able to have a free trial via the below buttons:
Revolutionizing PDF Management with ChatGPT in
ChatGPT has gained widespread popularity due to its advanced language capabilities, versatility, intelligence, and ability to engage in human-like conversations. Companies like Wondershare are working hard to integrate ChatGPT into their applications, and now we have PDFemement version 9.5.3, with ChatGPT in, released on April 13, 2023. It's the latest innovation in PDF management.
The cutting-edge technology combines the power of artificial intelligence (ChatGPT) with the user-friendly functionality of PDFelement, bringing you a seamless and efficient way to handle your PDF documents with five remarkable AI features:
Summarize PDF: Overwhelmed by lengthy documents? PDFelemtn with ChatGPT algorithms condenses extensive files into concise, easy-to-digest summaries, effectively eliminating information overload.
Explain PDF: Don't let technical jargon or confusing language slow you down. PDFelement AI provides clear explanations and definitions to help you grasp complex terms and concepts with ease.
Proofread PDF: Powered by GPT technology, the AI-driven proofreading feature scans your documents for grammar and spelling errors, guaranteeing polished and professional results every time.
Rewrite PDF: Improve readability and achieve a more natural flow of text with a paraphrasing tool. Effortlessly reword sentences to convey your message clearly and effectively.
Chatbot: Interact with PDFelement AI using natural language through an innovative Chatbot feature. Enjoy a more intuitive way to navigate and take full advantage of the remarkable AI-powered capabilities.
Is this the future of document management? It looks so as it designed to streamline your workflow and transform the way you interact with your PDF documents.
While interacting with this software, I found that it can edit text in an intuitive way. It can adjust paragraphs or single lines depending on your preference. This PDF editor can also adjust the overall style of your document, enhance the font type and also determine its overall size.
While interacting with Wondershare PDFelement, I found that it can edit images within a PDF document in an efficient way. By utilizing an array of tools, I was able to copy, paste, rotate, crop, extract, or add images to PDF documents.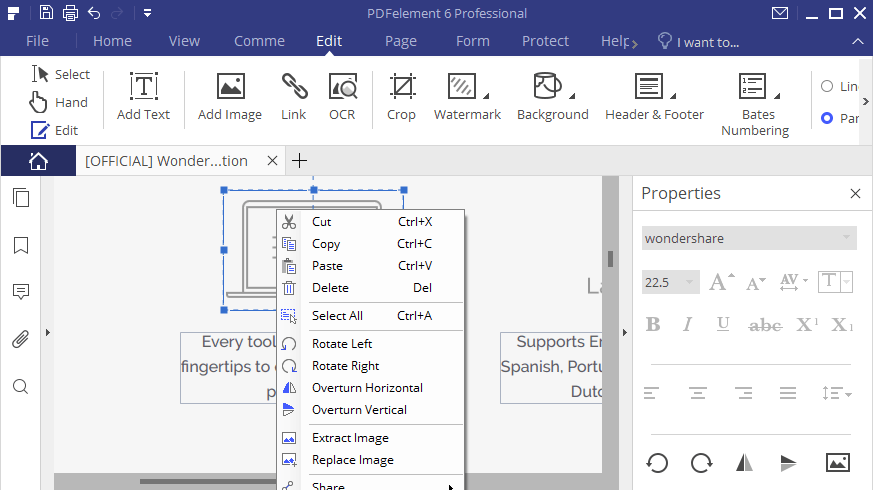 An interesting feature that I discovered while interacting with this software is that it can also manipulate the pages. You can split, crop, insert, or crop pages in or out of the document. In addition to that, you can adjust boxes on the pages and also add labels to the documents. These features came in handy for document organization.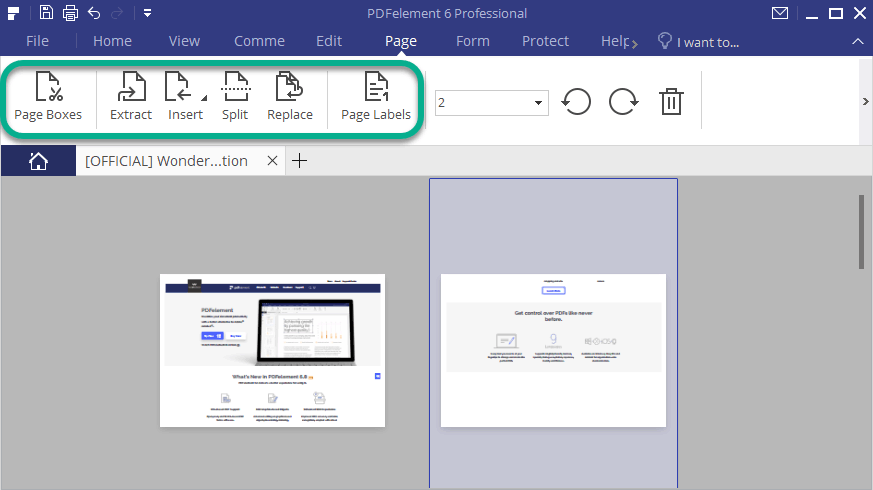 An interesting feature of Wondershare PDFelement is that it can annotate PDF documents. Through this feature, I was able to add sticky notes, stamps, and boxes into the documents to guide my colleagues. As such, we were able to collaborate and complete the task successfully.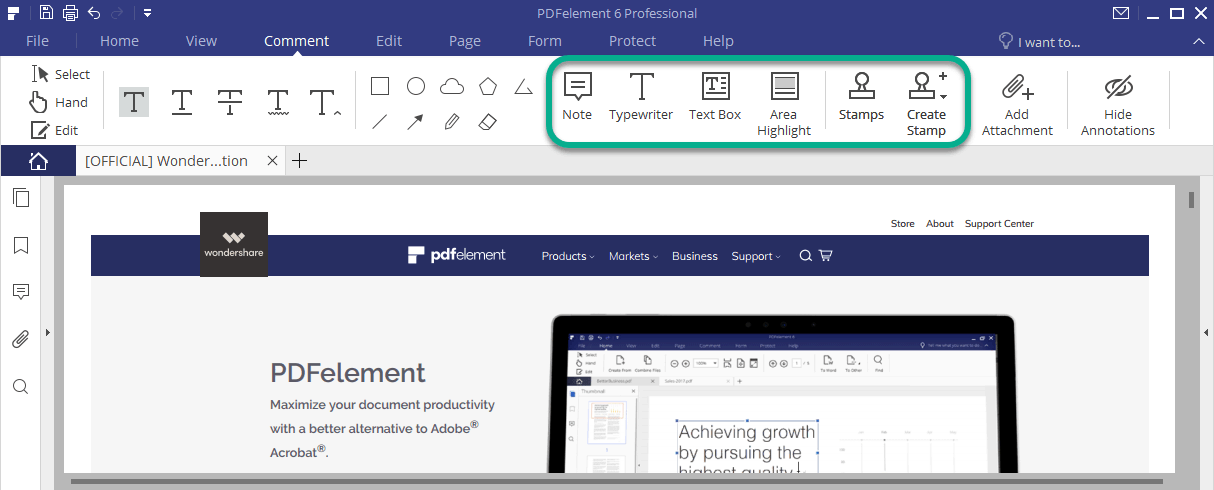 By using the Wondershare PDFelement I was able to convert multiple document files into PDF format. I was also able to edit them. This software's unique features also made the work easier for my entire team. I would strongly recommend this AI PDF editor to anyone who desires quality file conversion, creation, and editing.