Recently, I've tried ripping my DVD Mel Gibson's Apocalypto with some of my DVD rippers but the resultant ripped MP4 file always has the director, Mel Gibson, giving an audio Commentary on the movie. But all I want to rip is the audio track from the movies itself- without the commentary.
On one particular movie, the director's commentary plays with the movie. When I play the DVD through the computer, it does not do this. When I preview the movie through my DVD rippers, they do play the commentary.  
After doing some further research, this feature which is now becoming very common, especially with Disney movies. When I play the DVD on a regular DVD player I see the option to play the movie in Director's Comments. And there's an example of my playing Toy Story with Director's commentary audio track in MPC-HC: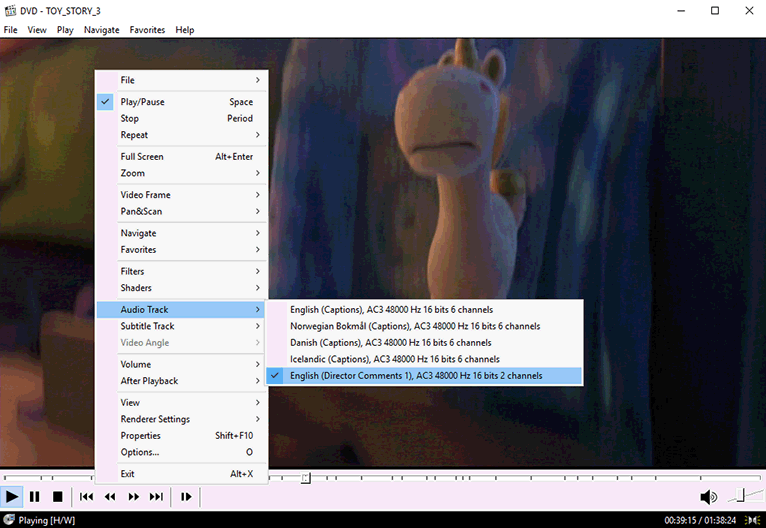 However, when the DVD ripping software determines which title should be ripped it is choosing English audio tracks but does not show if it is the commentary.
So I am quite wondering if there is a way to eliminate the commentary as if I was just playing the DVD on a player? Another option could be quite useful if I can tell if one of the audio tracks in the DVD is the commentary and others are not?
Free DVD Ripper for Director's Comments
MakeMKV is a free DVD ripper that is widely recommended all over the web. It works on macOS, Windows, and Linux to free rip any protected DVDs to the open-source container MKV. Handbrake usually works together with MakeMKV to convert the ripped MKV file to MP4 for better compatibility. 
MakeMKV lists all audio and subtitle tracks for your ripping and you can easily tell if they are Directors' commentary. 
Free Rip DVD with/without Commentary
Let's see how we can rip DVD with or without the director's commentary free with MakeMKV.
Step 1. Load DVD
You don't have to do anything when you open MakeMKV. MakeMKV will automatically load DVDs in your DVD drive. For the VIDEO TS folder and ISO files, you can go to File-Open files or press Ctrl(Command)+O to add them to the rip.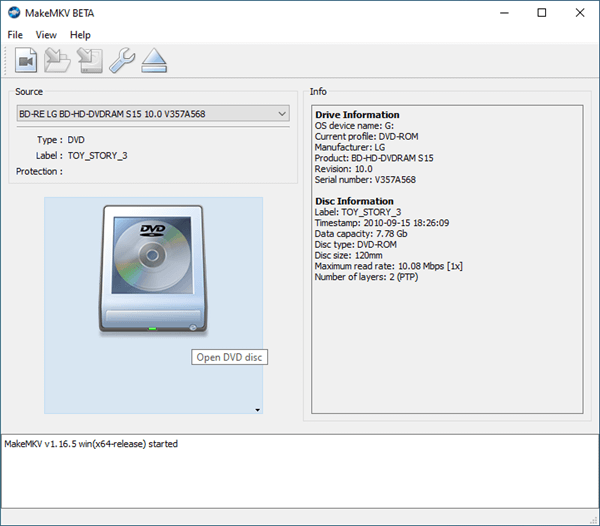 Step 2. Select Title
MakeMKV is not very good at picking up the right title for you. No worry, follow this guide for help:
Step 3. Select or disable Commentary Tracks
By default, MakeMKV selects all audio and subtitle tracks. If you don't want it, make sure to uncheck it here: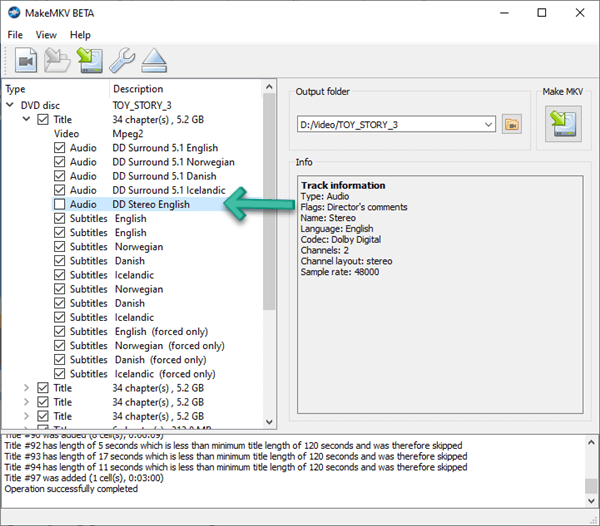 Step 4. Ripping
Click the Make MKV button to start ripping DVD to MKV with or without the director's comments. 
How to rip DVDs with or without Director's Comments
In this post, I'd like to recommend a decent DVD ripper that marks out the director's comments for both audio and subtitle track, so you are free to rip the DVDs with or without director's comments as you wish. 
The program is called DVDFab, which is available for both PC and Mac users and is fully compatible with the latest Windows 10 and macOS 10.15 Catalina. You are able to have a trial of the program via the below button and I will walk you through how to rip DVDs without director's comments. 
Step 1. Getting Ready
Simply follow the above download button to free download a trial of DVDFab according to your operating system. Install and launch it. Also, insert the DVD you want to rip into the DVD drive to get ready.
Step 2. Load DVD
DVDFab automatically loads the DVD in the DVD drive when you launch the DVD ripping solution for Director's comments. If not, click the + icon to load.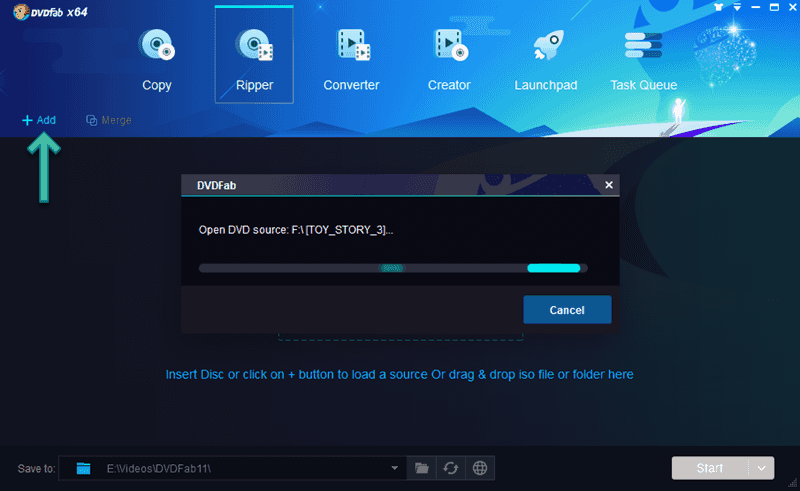 Step 3. Commentary Track
DVDFab marks each audio or subtitle track as normal or commentary, making it extremely easy for users to pick up what we need. Importantly, you are able to pick two or more audio or subtitle tracks and turn it on or off while playback.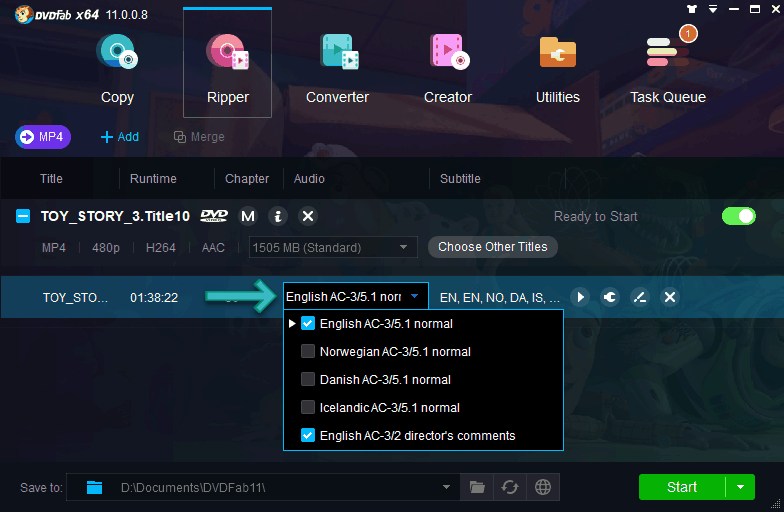 Step 4. Rip DVD with/without Commentary
You are almost ready to rip DVD without commentary or with it! Click Start button to do so!