Recently, I was updating my post about the 60FPS video converter and I recommended the top five programs on PC and Mac that can convert MKV, AVI, AVCHD, M2TS/MTS, WMV, etc in any frame rate to 60 FPS MP4 MKV, etc. Among testing, I find one program not only supports 60 FPS but also 120 and 240 FPS. Amazing! So, in this post, I'd like to share this very 120FPS Video Converter with you all. 
AI Convert Your Video to 120 FPS
Because of the advancements in artificial intelligence and machine learning, we now offer AI-powered 120 FPS Video Converters available for purchase. If you compare it to the traditional converters, this AI-powered video converter may produce new frames for your video using their deep learning algorithm, rather than simply duplicating the old frames.
Topaz Video AI is a super-powerful artificial intelligence-based application that can increase your video quality and upscale your video to up to 8K resolution. In version 2.3 of Topaz Video Enhance AI, the Chronos AI model represents the most important advancement, and one of its major aims is to boost video frame rates up to 60 or even 120 frames per second. It produces additional frames in between the frames of your video that are already there in the original with Topaz's new Chronos AI model, which was released not long ago.
The 120FPS Video Converter for PC and Mac
Although I call it 120FPS Video Converter, it actually supports FPS from 1 to 240 in converting. This program is called Movavi Video Converter Premium:
I don't use it much as I have quite a few video converters and they work well for my needs. But Movavi also impressed me as it supports freely adjust the resolution of your video and you are free to resize it by letterbox, stretch, or crop. Most importantly, you don't always have to scale proportionally. Thus, Movavi Video Converter Premium is a great tool to convert video to full display phones like iPhone Max for playback without any black bars. 
With Movavi Video Converter Premium, you are free to change the H264 profiles like Main, High, or Baseline. This is an advanced feature but extremely important for some devices like Innotab.
Movavi Video Converter Premium comes with many other unique and nice features and it does its basic job of video converting fast and well. When talking about 120FPS video converting, Movavi does its job well too. Let's see the 120FPS video Movavi converts for me: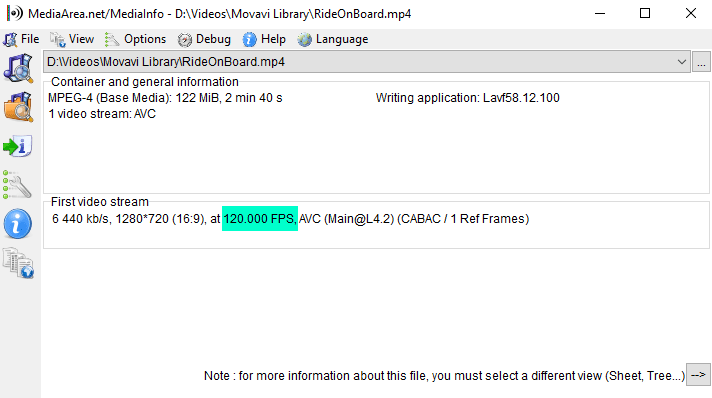 And, Movavi is fully compatible with the latest operating system from both Microsoft and Apple. You can even convert any video to 120 FPS on Apple Silicon Macs, aka the M1 Macs running macOS 11 Big Sur. 
How to use the 120FPS Video Converter
Movavi, to be honest, is very easy to use. Every button in Movavi seems to be right in its place where it should be with clear icons or instructions that are easy to understand what they do. 
In this part, I will walk you through how to use this 120FPS Video Converter to convert MKV, VOB, AVI, WMV, M4V, AVCHD, or any other video to 60, 120, or even 240 FPS video in MP4, MKV, etc. 
The guide is written on my Windows 10 PC, but the Mac version looks and works the same. So don't worry about this. Just follow my guide below to convert videos to 120FPS. 
Getting Ready:
Follow the below button to visit and homepage of Movavi 120FPS Video Converter, download it for your PC or Mac, install and launch it go get ready.
Step 1. Load Videos
Click the Add Media button on top to load videos. You can even add the whole folder to the program. Drop-and-drop is also supported.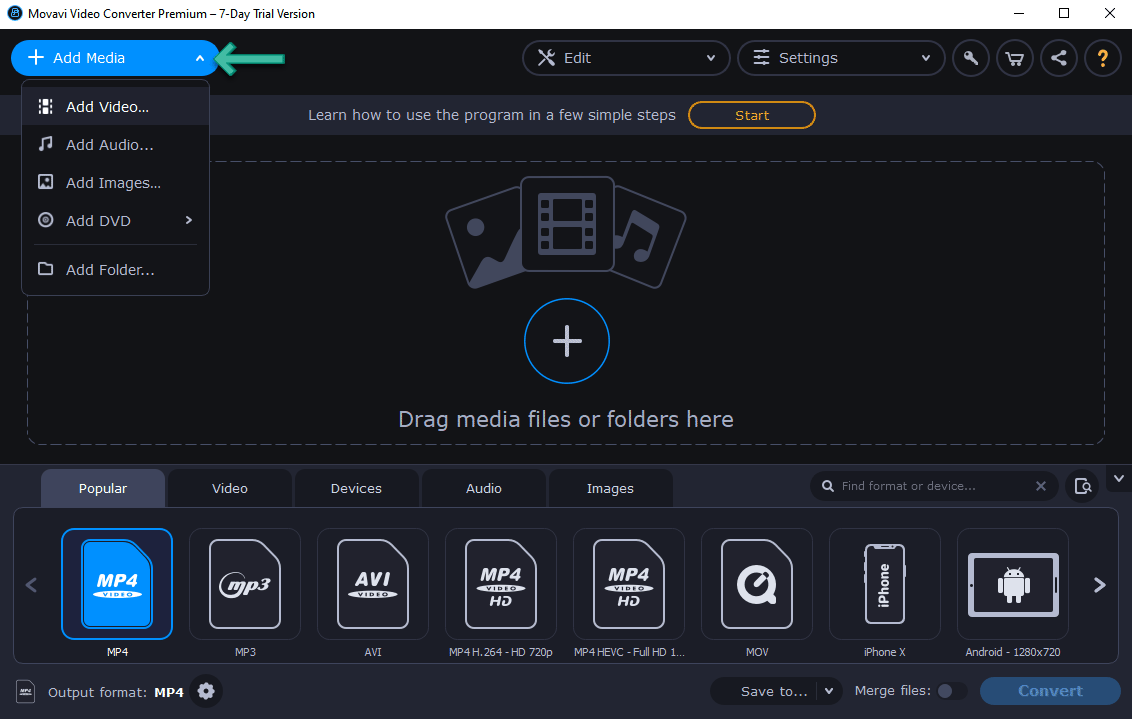 Step 2. Choose Profile
Profiles are right at the bottom that is easy to find what you need.  MP4 is recommended as it is widely accepted by phones, tablets, and TVs. 
Step 3. FPS Settings
Click the gear icon as shown below and set the frame rate to 120 or whatever you need.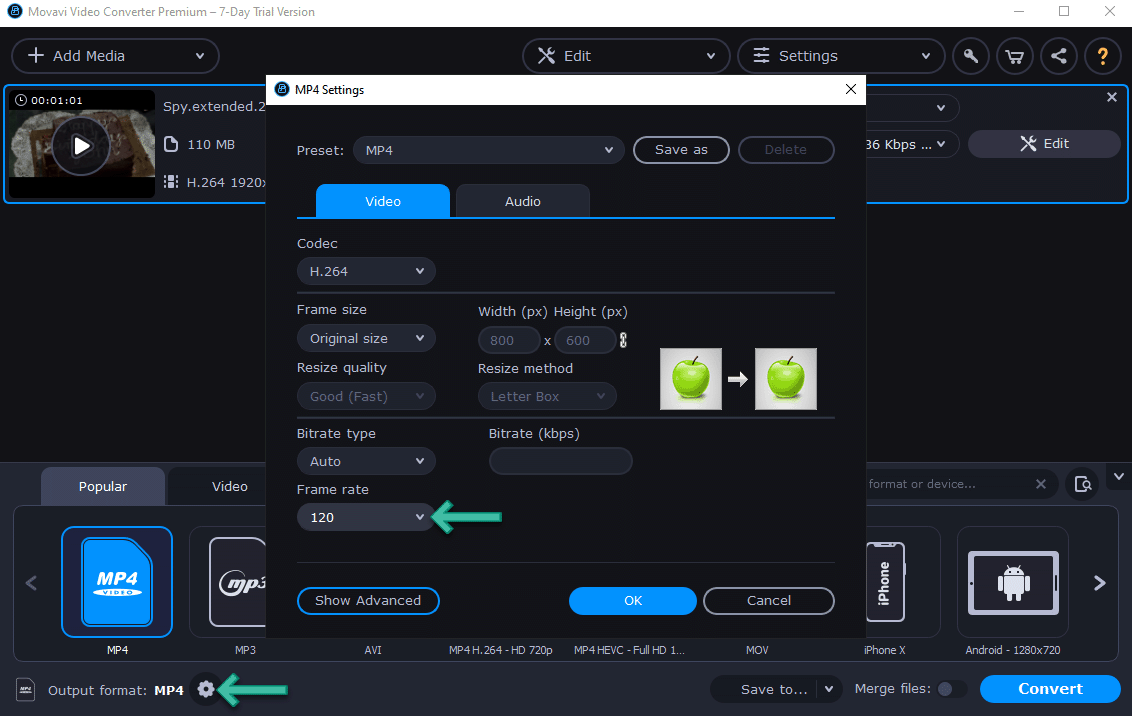 Besides, you can also click the Edit button to do some basic video editing like trimming, cropping, rotating, adding effects, etc. If you want to add an additional audio track to the video, you can go for its advanced video editor: Movavi Video Editor.
Step 4. Convert to 120FPS
We are now ready to use the 120FPS Video Converter to convert my 60FPS MP4 to 120FPS MP4. Just hit the big blue Convert button to do so.
Save $9.99 for the 120FPS Video Converter
Movavi Video Converter Premium – Personal is the best seller of the 120FPS Video Converter from Movavi. It's officially sold at $49.95 for the lifetime subscription. Here, you are able to save 15% for the lifetime license.  
Movavi offers 7 days full trial with a watermark. I suggest you have a trial first and make sure it works and is the very 120FPS video converter that you are looking for before you purchase.
If you want a discount for the one-year or the video suite, feel free to leave a comment to let me know.