I am a fan and was a long user of Handbrake, one of the best free DVD rippers to successfully convert a number of my family's DVDs to iTunes MP4. Actually, I did have some trouble when I first used the free DVD ripper and video converter and the guys in the forum were always great to help me out. However, when I found an increasing number that could not be ripped or converted, and Handbrake crashes while encoding. The copy protection was mainly (but not exclusively) found on Disney-protected discs up to several years old.
Handbrake crashed during encoding those DVDs and Windows says "Handbrake has stopped working". I did a couple of searches and tries and I'd like to share my experience of how I fix Handbrake crashing, which I think is very useful yet not found in HandBrake Documentation. If you have the same issue of Handbrake crashing when encoding copy-protected DVDs, especially Disney ones, or Handbrake ripping Blu-ray, please follow the steps to have a try.
Fix Handbrake Crashing While Encoding
It is hard to say the exact reason why Handbrake keeps crashing when I try to rip Disney DVDs but the below steps are worth trying:
1. Handbrake Nightly
It's possible there is a bug in the Handbrake or conflict between hardware and Handbrake Nightly fixes it. When Handbrake crashes on your macOS Mojave or Windows 10 while encoding, try Handbrake Nightly.
However, please note:
Nightly builds are based on the latest development code which means they may or may not be stable and probably won't be documented. As such, your mileage may vary. 
2. MPEG4
H.265 is a more advanced encoder in DVD ripping and video converting. Handbrake is able to rip DVDs to MP4 or MKV in H.265 with the original video quality but about 30% less in size. However, H.265 is NOT the most compatible one. There may be bugs that make Handbrake crash in encoding. Try MPEG4. You can change the Video Encoder in the Video tab:

3. Mac Fans Control
My MacBook Pro gets overheating when I was ripping DVDs or converting HD videos. When your CPU gets about 80 °C or 176 °F, it is dangerous and quite possible to cause the Handbrake to crash. Mac Fans Control, as the name suggests, is able to control the fans and I suggest the max RPM value: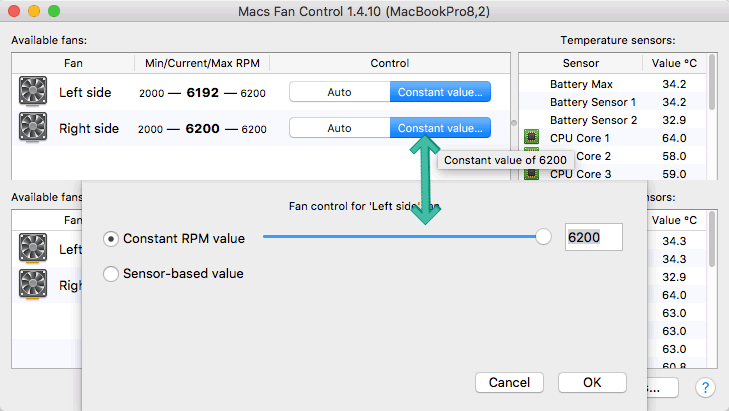 4. Limit CPU Use
According to Handbrake, it uses up to 6 cores of your CPU. While it increases the encoding speed, it may cause problems like crashing when encoding. And you can limit the CPU use by adding the command ":treads=1" in Additional Options in the Video tab as you can see here: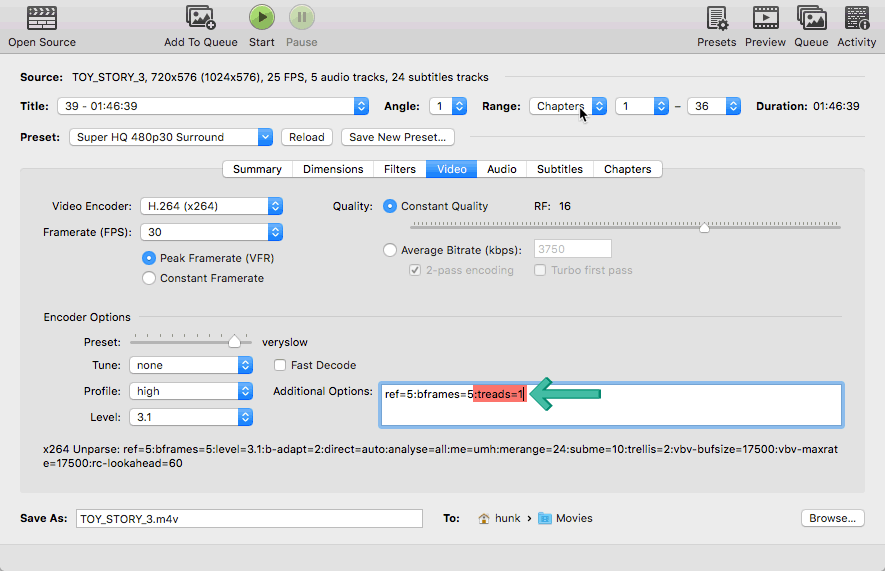 5. MakeMKV(For DVD/Bluray)
Sometimes it is really hard for Handbrake to rip and convert protected DVDs or Blu-ray discs and what you get is just a Handbrake crash while encoding. However, MakeMKV is really powerful in removing the DVD and Bluray copy protections and you get an unprotected MKV and then it can be easy for Handbrake to repackage MKV to MP4.
You are able to get a beta key for MakeMKV every one or two months and if you are interested in the lifetime license, get it here.
6. Intel Quick Sync Acceleration
You may know that HandBrake supports Intel Quick Sync Acceleration in encoding, which is believed to leave much of the CPU free for other tasks. Haswell or newer Intel Processor with HD Graphics is required.  However, there are no options found for the H/W acceleration, you are only able to go for Advanced Configuration for Intel Quick Sync Acceleration by Handbrake's official guide through command lines. And, I believe this is also helpful in fixing Handbrake crashing during encoding.
Ultimate Fix for Handbrake Crashing During Encoding
I must admire that Handbrake is a great free tool to rip DVDs and convert all kinds of videos. However, if you are still not able to fix Handbrake crashing on encoding, the ultimate way out is to find an alternative. 
Wondershare UniConverter, aka Wondershare Video Converter Ultimate, is believed by the best Handbrake alternative that is available on both Windows and macOS to rip home-made and commercial DVDs and convert different kinds of videos. It does all Handbrake does and more like burning DVDs and videos, transferring videos to iOS or Android devices, downloading YouTube and other online videos, creating GIFs, making VR videos, screen recording, etc.
As is shown below, it only takes you about 3 clicks to rip and convert DVD videos.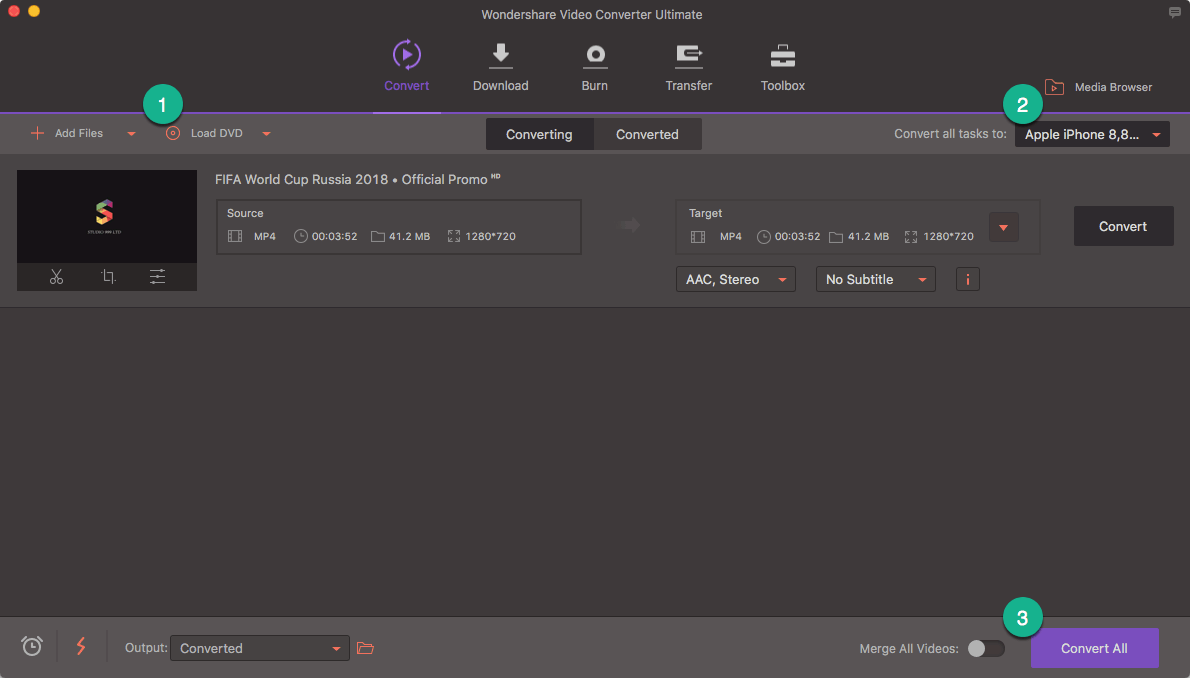 AnyMP4 Video Converter Ultimate is the all-in-one solution created by AnyMp4 to rip DVDs, convert, edit and download videos. I have been using it to optimize my MKV and MOV videos for faster streaming. 
AnyMp4 Video Converter Ultimate can be another perfect Handbrake alternative to fix Handbrake crashing as it supports protected DVDs and more video formats than Handbrake. Impressively, AnyMP4 is good at creating 3D videos from 2D videos. 
It is easy for AnyMp4 to either rip DVDs or convert videos. Three steps only as shown below: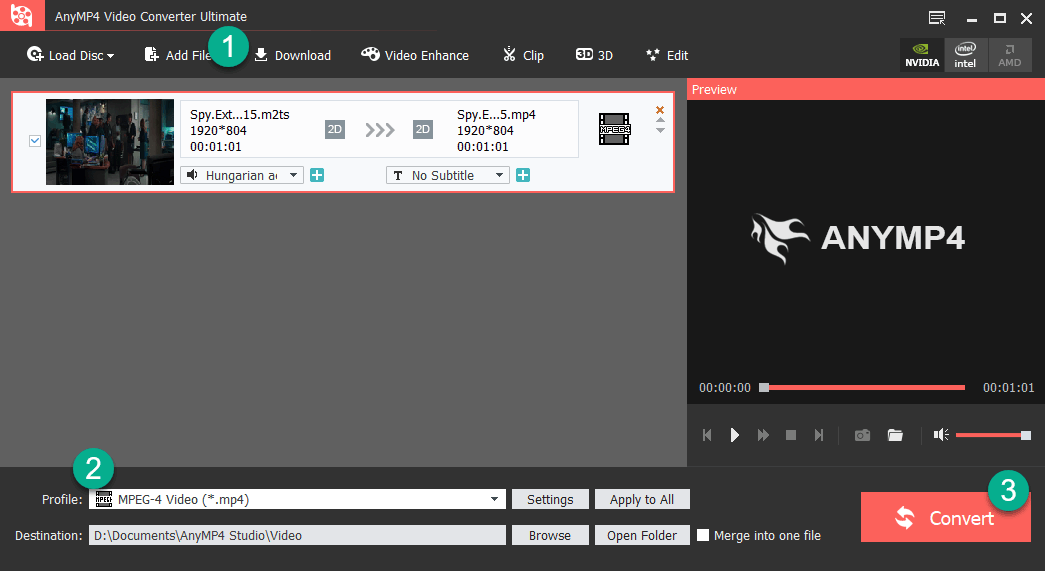 Although Leawo names its video converter as Leawo Video Converter Ultimate, it is a combination of different functional modules of Leawo's all-in-one program: Leawo Prof. Media. Leawo Video Converter Ultimate includes DVD Ripper, Blu-ray Ripper, Video Converter, Creator and Downloader. So, it does a lot more than what Handbrake does. When it comes to DVD ripping and video converting, Leawo Video Converter Ultimate supports a lot more video formats as the output than Handbrake. Definitely, this Handbrake alternative will fix Handbrake crashing for you!
WonderFox DVD Video Converter
WonderFox DVD Video Converter comes as the last recommendation as an alternative fix for Handbrake crashing in encoding only because it is PC only.  But it works as advertised to be the fastest DVD ripper with different kinds of DVD copy protections supported and it also supports YouTube downloading and video converting as well. With HTML5 supported, it is one of the best solutions for optimizing your videos for the web.
Digiarty's WinX HD Video Converter Deluxe or WinX DVD Ripper Platinum can be a good option to convert different videos and rip protected DVDs as an alternative. Generally, we don't have such problems as crashing and they support more profiles as well. 
Importantly, it's super fast is DVD ripping to MP4. 
VideoProc Converter is another Digiarty's all-in-one solution for DVD ripping, video converting, downloading, and recording.
DVDFab is believed by me the most powerful solution for both DVD ripping and video converting. DVDFab is very stable as so to be a perfect way to fix Handbrake crashing as an alternative just because it supports various kinds of DVD copy protections and different videos, even 4k or 8k ones!
Besides, DVDFab fully uses your GPU to speed up the ripping or converting!