MakeMKV is your one-click solution to rip DVDs as well Blu-rays to multi–track audio and subtitle MKV file, and it is recommended by me to rip Xmas Bluray/DVD, and I used to compress Bluray to H264 with subtitles on and off.
I have discussed whether MakeMKV and Handbrake are the best combinations to rip Bluray and DVDs, if you are interested, check here. In this post, you will be able to get the latest MakeMKV beta key and lifetime key. Also, if you don't quite like MakeMKV, you are able to get an alternative.
MakeMKV Beta Key for Windows/Mac/Linux
I see you guys are worried about the future of MakeMKV and want to continue using it for Blu-ray ripping. There is the most current beta key code for the MakeMKV beta version, which can be used in Windows, macOS, and Linux versions for Bluray and DVD ripping. And it is valid till November 2023:

				
					T-YIPPz6Z8MFlFJkPA4YTnwcNGX5IU1AqAJdQi8akyG8m2AXqWm9sfuqXmFYScGcfDw8
				
			
I couldn't find any rules that would prohibit posting this. It's been freely available from the MakeMKV site forever, so I don't think they'd have a problem with me posting it. But if it does not, please let me know, and I will delete it.
MakeMKV Alternative PC/Mac
We have discussed whether MakeMKV and Handbrake are the best combinations to rip Bluray and DVDs. For any reason MakeMKV or Handbrake fails to work, it's a good idea to find a MakeMKV alternative to keep on ripping protected Bluray and DVDs. And there are some.
Leawo Blu-ray Ripper is the top Blu-ray ripper for both Windows and macOS users. It can handle the latest Blu-ray protections of AACS, BD+, and MKB, and Leawo keeps updating it so users won't worry about the latest protections.
With Leawo Blu-ray Ripper, you can do all the combinations of MakeMKV and Handbrake do within one program, and it does more with over 180 output formats supported, including those that MakeMKV and Handbrake do not support, like the audio formats AAC, MP3, FLAC, etc and 3D formats. The editing feature is powerful for you to customize your own outputs just as you like. One more, Leawo Bluray Ripper supports DVD ripping as well, and you can even rip DVDs remotely without a local DVD drive.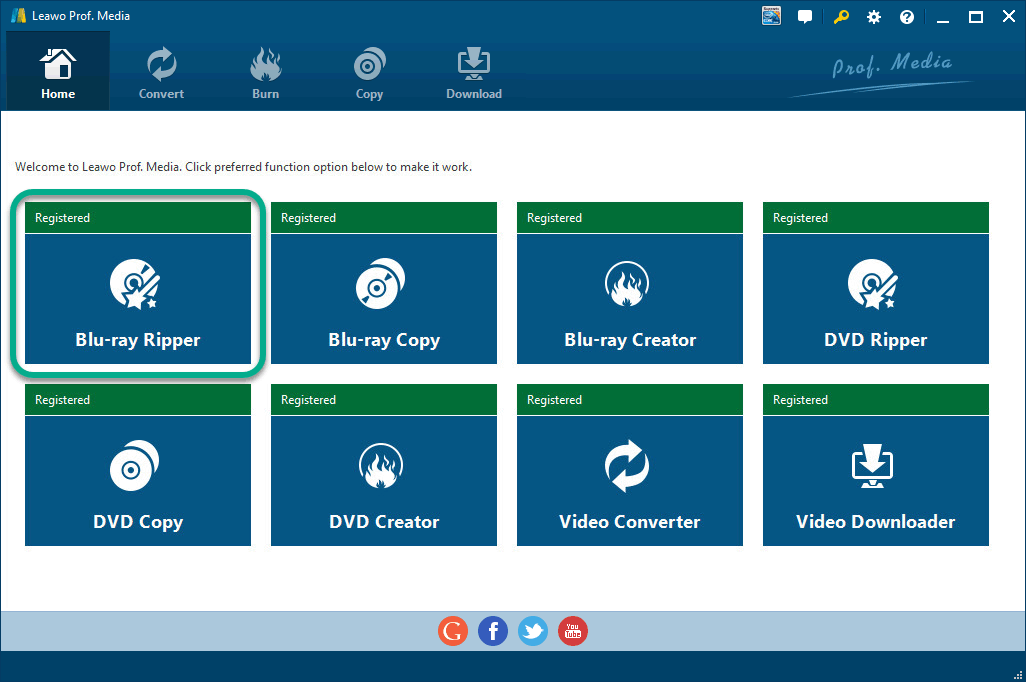 WinX DVD Ripper Platinum-Best for DVD Ripping
Developed by Digiarty Inc, WinX DVD Ripper Platinum is a professional DVD ripper software fully compatible with Windows, and macOS. 
WinX DVD Ripper Platinum supports all kinds of DVD copy protections, like CSS, DVD region code, advanced DVD Disc Corruption, etc, that are utilized by Disney, Sony, Paramount, Dreamworks, etc.
I mostly rip DVDs to MP4 so I can transfer them to iPhone, iPad, Plex, NAS, etc. What video do you need to rip? WinX DVD Ripper Platinum has 450+ ripping profiles. You may use whatever video, audio, or device format you choose.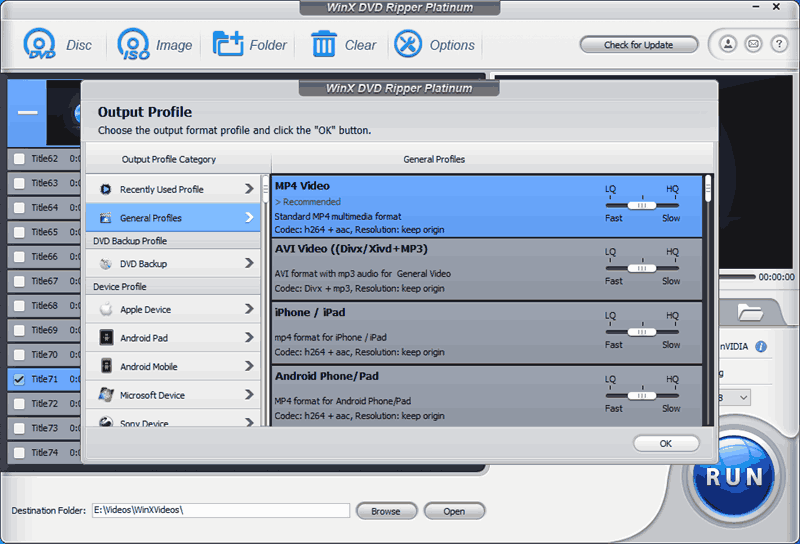 While we see that Leawo Blu-ray Ripper also works for DVDs, it does not seem to be much cost-effective for someone who just wants to rip DVDs as a MakeMKV alternative due to its account suspension issue. If so, I'd like to recommend WonderFox for you.
WonderFox DVD Ripper Pro is an all-in-one DVD ripping app for Windows 7, 8/8.1, and Windows 10, Windows 11. It can be a good replacement to MakeMKV with the support of Metro-Goldwyn-Mayer (MGM), Paramount Pictures, Sony Pictures Entertainment, Inc., Warner Bros Pictures, Universal Pictures, UNITED ARTISTS, 20th Century Fox, and The Walt Disney protected DVDs and is able to convert DVDs to ISO, SD and HD VOB, MKV, TS/MTS/M2TS, WMV, MPEG, WEBM as well as MP4 AVI iPhone/iPad/Apple TV and more. Also, I believe WonderFox DVD Ripper Pro is the fasting way to rip DVDs to the hard drive. Ripping DVD to ISO in 1:1 Copy Mode is my favorite as it is a 1:1 backup that keeps all menus, chapters, bonuses!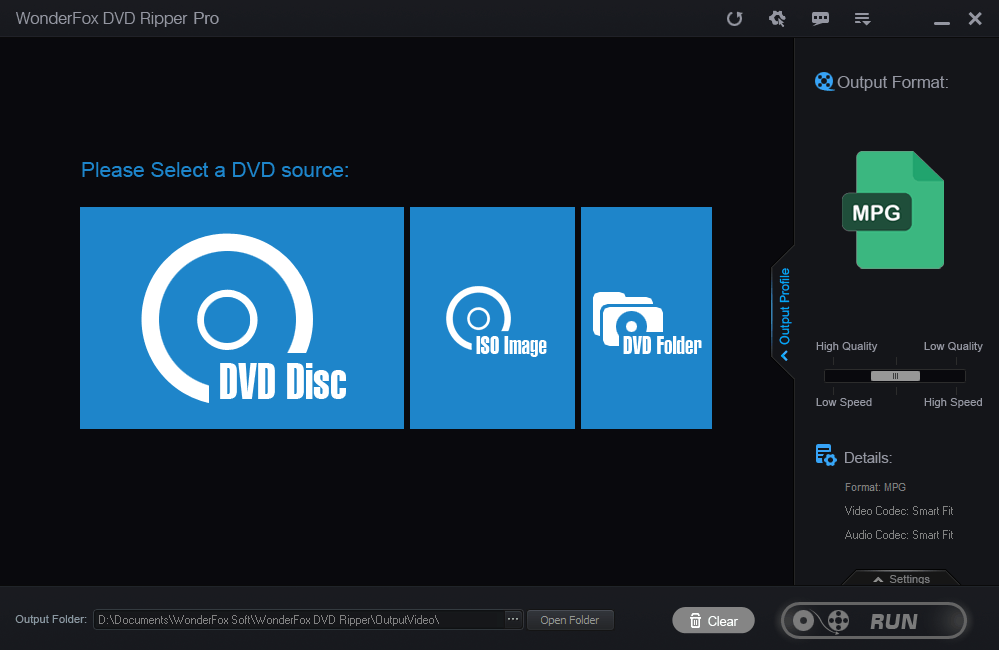 To me, AnyMP4 Bluray Ripper is a perfect alternative to MakeMKV as it rips Bluray discs to MKV with all audio tracks like MakeMKV does for us. Actually, AnyMP4 Bluray Ripper can rip Blu-rays to multi-track MP4, MOV, M2TS, etc, as well as various output video formats like FLV, AVI, QT, MP3, etc. And all kinds of Apple/Android/Windows/Samsung devices.
And, AnyMP4 works better in Bluray ripping as it automatically detects the right title for ripping while MakeMKV always picks two or more titles and it confuses me as to which one is the very one and I will have to play the Bluray myself to see what is exactly playing before I rip. It seems MakeMKV is not quite sure about the right title and pre-select all possible ones.
Besides, AnyMP4 is really feature-rich in 3D settings. You are able to rip and convert your Bluray discs to 3D in almost all formats! Also, editing feature like Crop, Trim, and Merge is basic but practical.
DVDFab is no doubt the most powerful Bluray DVD ripping solution in the market. It is so powerful that they are forbidden to sell its Bluray programs on DVDFab.com and have to move to DVDFab.cn. 
Also, DVDFab is one of the first that upgrade its program to 64 bit and is fully compatible with the latest macOS and Windows. You are able to have a trial and get a discount from its official site. 
With DVDFab Bluray or its DVD Ripper, you are able to rip any protected Bluray DVDs to multiple audio and subtitle tracks to MKV like what we do in MakeMKV. However, you can also do this for the MP4 format! It supports 3D Bluray discs with passthrough audio! Give it a try, it won't let you down.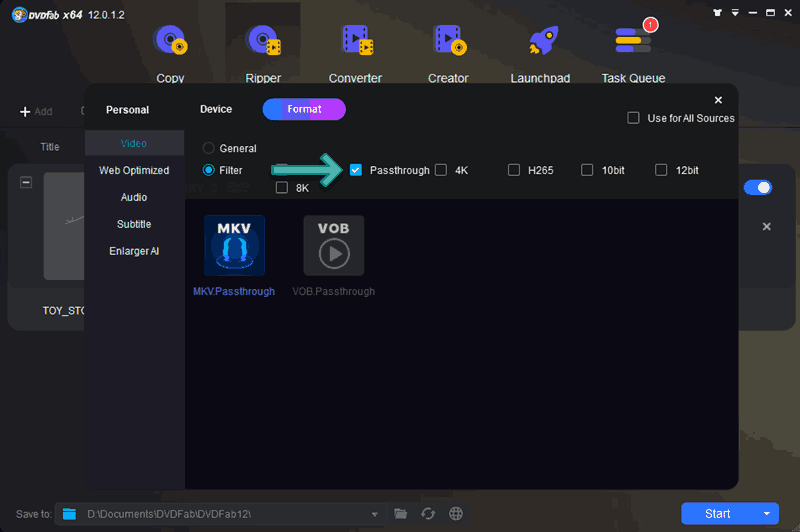 With VideoSolo BD-DVD Ripper, you can effortlessly rip and convert Blu-ray to a broad range of output profiles, including common streaming video formats like MKV, MP4, and popular devices like iPhone, iPad, PS4, and more. You can also personalize the format and parameters. VideoSolo BD-DVD Ripper can also rip Blu-ray to lossless MKV.
It has a simple UI that is very easy to use. Even someone who isn't very good at using things can easily use it.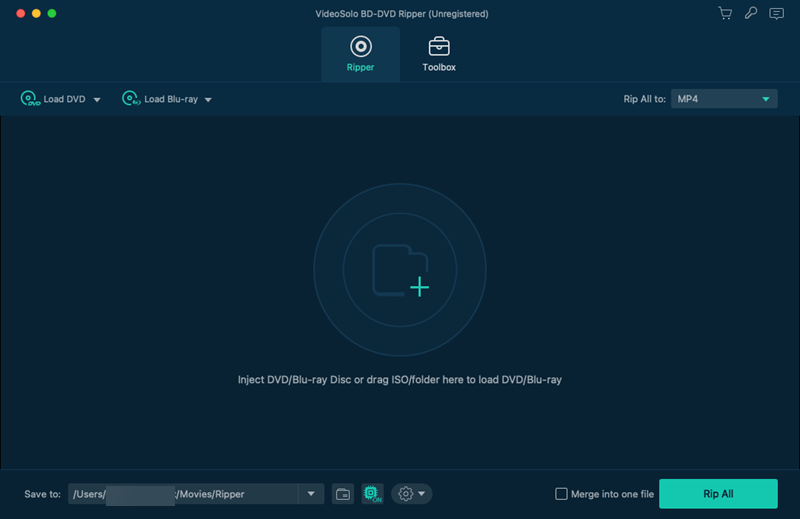 EaseFab Blu-ray Ripper can easily handle AACS encrypted Blu-ray discs, BD+, and the latest MKB technology on PC and Mac. It can rip and convert Blu-ray discs, Blu-ray ISO files, and Blu-ray folders to MP4, MKV, AC3, Apple, Android, and VR formats.
EaseFab works with 2D and 3D Blu-rays. Its lossless copy option may rip Blu-ray to MKV with all meta-data intact. The powerful compression kernel in EaseFab can compress Blu-ray on Mac by up to 90%.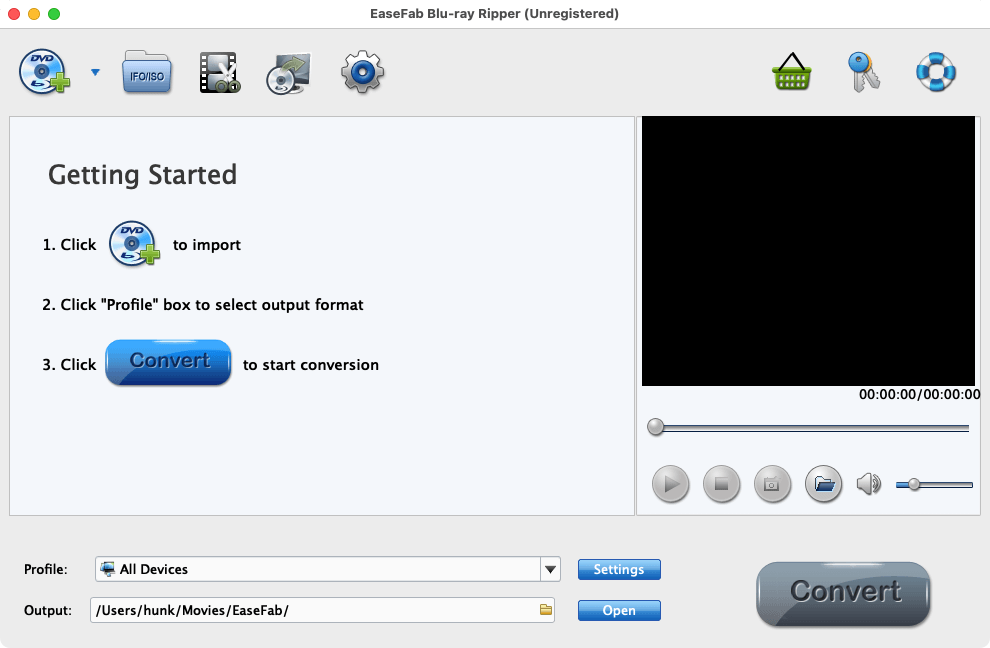 [Archived]MakeMKV.com is Down![FIXED]
I try to visit MakeMKV.com recently around Sep. 2017, only to find all MakeMKV website, including its main site and the forum, is down and suspended with the below message in Russian:
Внимание! Сайт перемещен на новый сервер.

Если вы владелец сайта и вас не стоят наши dns, измените IP в dns на 95.213.137.146, Если у вас есть вопросы, обратитесь в поддержку хостинга!

And it means MakeMKV site is suspended with the detail Google translation below:
Title: Account Suspended 
Detail:
Site is locked.
Attention! The site has been moved to a new server.
If you are the owner of the site and you are not worthy of our dns, change the IP to dns to 95.213.137.146 , If you have any questions, contact the hosting support !
The IP is from Russian, however if you visit the IP address directly, it goes to http://95.213.137.146/cgi-sys/defaultwebpage.cgi and you get a Sorry page:
It happens every now and then in the past few years but the makemkv website has been down in 2017 for over a month, while leads me to think about what happened to DVDFab and AnyDVD that was punished by the Blu Ray union and forced the makemkv site down.