I have kept using and recommending Wondershare UniConverter, previously named Wondershare Video Converter Ultimate, during the past month as it really works great for me on converting videos as well as ripping newer DVD releases. However, recently when trying to make backup copies of some old DVD movies to playable MP4 files, I was in big trouble in the very first step and Wondershare fails to load DVDs.
Wondershare UniConverter fails to load DVD movies and pops up the below error message. I have tried a couple of DVDs like:
THE_FORCE_AWAKENS
THE_DARK_KNIGHT
THE_ADVENTURES_OF_TINTIN
TRANSFORMERS Revenge of the Fallen
Cinderella
Some of them are kids' cartoon movies from Disney and some are action movies. They are protected, but none of them are the latest. None of them are able to be loaded into the program, which makes me really upset.
I try myself to troubleshoot this issue and do a quick search "wondershare fails to load DVDs" in Google, and this official guide from Wondershare comes first. I tried those options one by one, however, I have to say that none of them worked. And there are the details:
I have tried the above mentioned 5 DVDs and all of them are playing perfectly on my Windows (MPC-HC) and Mac DVD Player as well as the INNA player.
I installed the free plugin to remove DRM or CSS protection on DVDs. As explained on the page, the plug-in is only for Wondershare UniConverter [Video Converter Ultimate], including both Windows and Mac versions. I assume this is the way Wondershare uses to avoid the risk of being punished by DVD unions or local laws. I was assuming this could be the very way out, but the expectative result does not arrive at all. I get the same error message…
I also tried uninstalling and reinstalling and disabling the anti-virus program IObit SystemCare Pro to no luck.
I run it as administrator and update the driver, the same thing happens.
I did not give up and started to troubleshoot the issue of Wondershare failing to load DVDs as I notice there are two other options to load DVDs: Load DVD Folder and Load IFO Files and I have some luck.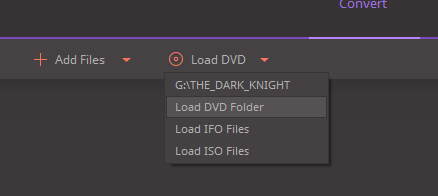 Firstly, I try to load the DVD via the Load DVD Folder option. But it gives me almost the same error message as shown below and Wondershare fails again to load the DVD.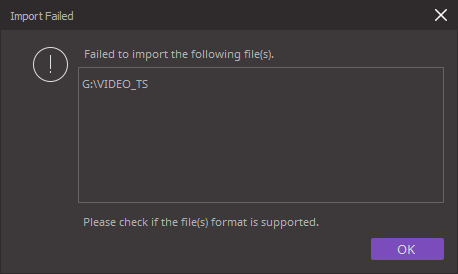 Then I go to the drop-down menu and try Load IFO files. Locate the DVD drive and choose the VIDEO_TS folder. All IFO files will be listed and I select them all and click on Open.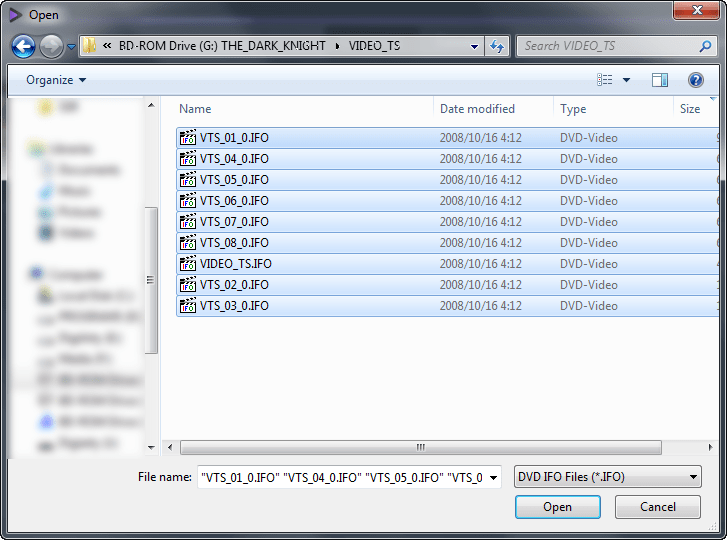 Wondershare will ask you to choose the main movie or full movie as always. I choose the main movie since the DVD here, for example, THE_DARK_KNIGHT is an action movie and I know there will be only one or two titles that are right to rip.

I still get an error message saying a couple of IFO files failed to load but there is one title loaded!
So, I just ignore the error and start to rip the DVD to MP4 H265! And it WORKS!
There is a couple of tips that I need to mention during the troubleshooting and ripping.
Always make sure to install the free plugin so as to load and rip protected DVDs.
All the 5 DVDs that fail to load to Wondershare Video Converter Ultimate normally work these ways.
You may still probably get a loading IFO files error but no worry, try the loaded title and you may have some luck.
I get two or more titles listed even I choose the main movie that is in the same length. I suggest you preview it or play the DVD on your DVD player or follow this guide to detect the right title before ripping so it will less likely to give you some other trouble.
I really hope my suggestion work for you. But if it does not, try to contact Wondershare here with some related screenshots as well as the log file so the Wondershare support team can be of better and faster help.
If you are not satisfied with Wondershare Video Converter Ultimate and are looking for an alternative, feel free to contact me or leave a comment below. I am always here to help.
Besides, AnyMP4 is also able to download YouTube and other online videos for you.
DVDFab is the most powerful solution in Blu-ray and DVD ripping in this market. If you want a Wondershare UniConverter alternative for DVD ripping, DVDFab is your top choice as it supports all kinds of DVD copy protections including the region code, CSS as well as the special protections from Disney, etc. 
DVDFab is also an all-in-one solution that can do all that Wondershare UniConverter does like video converting, downloading and burning. 
MacX DVD Ripper Pro is Digiarty's all-in-one software to rip and convert different kinds of copy-protected DVDs to almost all popular video formats like MP4, AVI, MKV, etc. It is believed to be the fastest ripping solution. And it supports Intel, AMD, NVIDIA GPU to speed up your ripping. If your computer is powerful enough, you can even rip your DVD within 5 minutes! PC and MAC versions are available.