In my previous post, when Apple launched the news to stop supporting 32-bit programs on macOS Mojave, I recommended a couple of Blu-ray and DVD-ripping programs that is 64-bit for Mac. One of the reasons why Apple would like to stop the support of 32-bit programs is that 64-bit programs perform better than 32-bit ones.  And surely 64-bit apps rip Blu-ray DVDs on new MAC.
With the release of macOS Mojave and Catalina, Blu-ray, and DVD ripping manufacturers updated their programs to 64 bit. Now, we have Apple Silicon Macs running the latest [maocs]. Are they compatible? Here, I'd like to recommend some Blu-ray and DVD rippers that are fully compatible with macOS Big Sur, even with the M1 chip inside. Along with that, I will show you how to rip Bluray and DVDs on it!
Top Mac Bluray and DVD Rippers-Rip Blu-ray DVDs on Silicon Macs
As explained before, 64-bit programs work better than 32-bit ones. So the three programs I commended are both 64-bit and are 100% compatible with Apple's latest ARM-based Silicon Macs running macOS 13 Ventura. 
Leawo Bluray Ripper is believed by me to be one of the best Blu-ray and DVD solutions that are fully compatible with macOS 13 Ventura. With Leawo Blu-ray Ripper, you are able to rip any kind of Blu-ray and DVD discs, commercial or home-made, to any formats like MP4, H.264/MPEG4, MOV, FLV, MPEG4, AVI, WMV, HEVC/H.265, etc. You are even able to upscale DVDs to 1080P videos to enjoy the Bluray quality on 55 inches and above smart TVs.
Besides, if you just want to rip DVDs instead of Blu-ray, Leawo DVD Ripper, also a function module in Leawo Prof. Media, is right there to help. So the above download link also works, what you have to do is just click the DVD ripper on the main screen.
MacX DVD Ripper Pro is Digiarty's all-in-one software to rip and convert different kinds of copy-protected DVDs to almost all popular video formats like MP4, AVI, MKV, etc. It is believed to be the fastest ripping solution. And it supports Intel, AMD, and NVIDIA GPU to speed up your ripping. If your computer is powerful enough, you can even rip your DVD within 5 minutes! PC and MAC versions are available. It runs 100% fine on Silicon Macs with the latest version macOS 13 Ventura.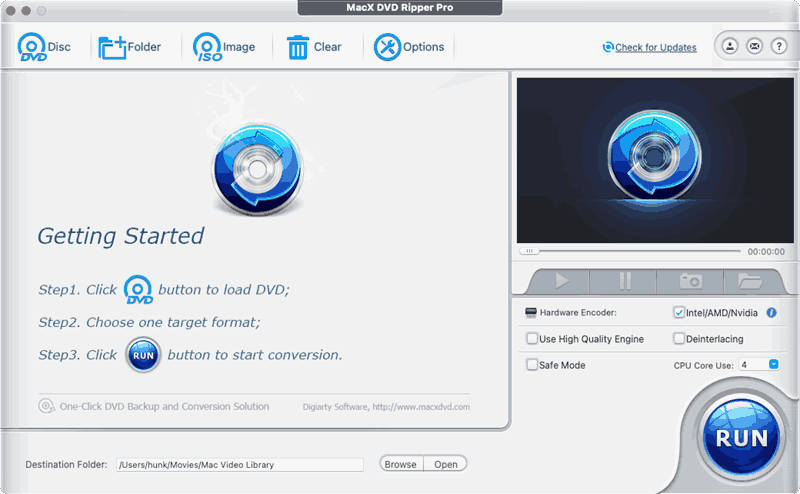 MakeMKV, as far as I concern, is the first 64-bit ripping solution for Bluray and DVDs. MakeMKV is widely recommended by people on Reddit because it is now free to use in Blu-ray and DVD ripping when it is in bed. You are able to have a free copy of MakeMKV for macOS here:
MakeMKV is really powerful in decrypting any kind of protection in Blu-ray and DVDs and save all the audio and subtitle tracks in the MKV file. However, please note MakeMKV is only able to rip Blu-ray and DVDs to MKV, which is why I place it as the last recommendation. 
MakeMKV requires a beta key about every two months. You are able to get the beta key here. Also, you are able to get a lifetime key for MakeMKV.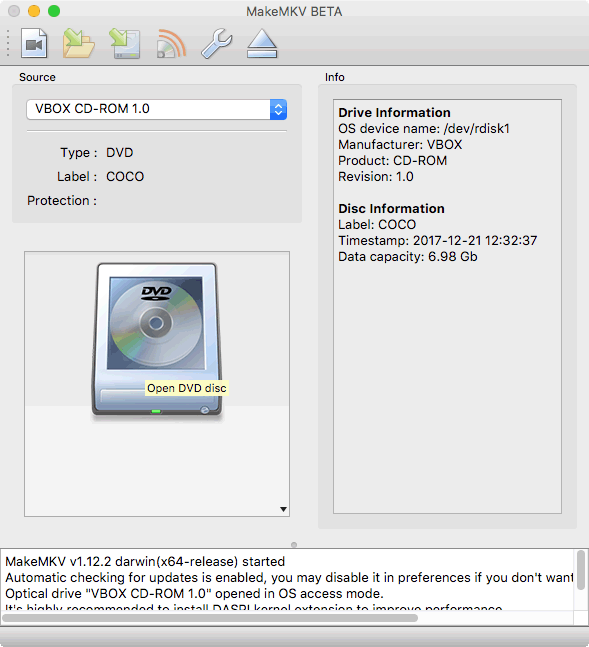 Firstly please note AnyMP4 Bluray Ripper is only for ripping Blu-ray discs and AnyMP4 DVD Ripper is only for DVDs.
AnyMP4 has upgraded its Blu-ray and DVD ripper to 64-bit, making it 100% compatible with macOS 13 Ventura. You don't see the "not optimized for your Mac" error like other programs. You can be able to download the 64-bit version via the below buttons:
I recommend AnyMP4 Blu-ray and DVD Ripper because they both are able to handle protected discs including AACS and BD+ in Blu-ray discs and region code, CSS, Disney X-project DRM, etc in DVDs. They are the true ripping solutions for SBS 3D discs and you are able to rip 3D Blu-ray to 3D MP4, MKV, etc while Bluray or DVD rippers actually rip 2D to 3D, which is also supported by AnyMP4.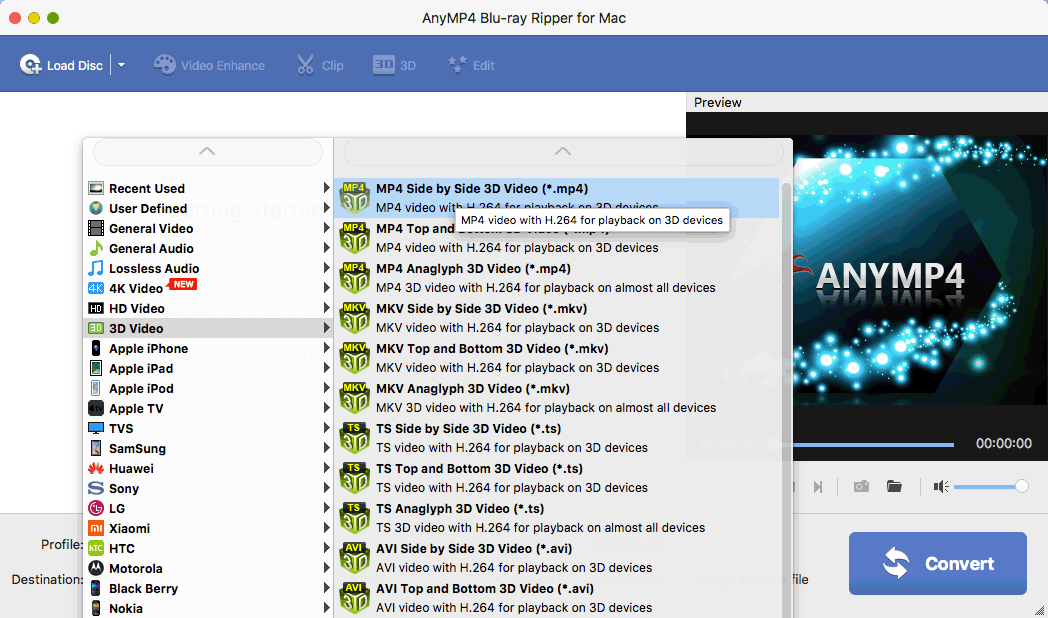 DVDFab is believed by me the most powerful app on macOS to remove the Bluray and DVD protections and save the whole movie in MP4, MKV, etc with multiple audio and subtitle tracks.  Except for standard Blu-ray and DVD, DVDFab supports 4K Blu-ray ripping.
DVDFab is one of the first that develops the DVD and Bluray ripping solution in 64-bit, making it 100% compatible with macOS 13 Ventura and working better and faster than the 32-bit apps. 
DVDFab impresses me with its advanced settings, like 2-pass encoding, splitting DVDs and Bluray by chapters, preserving chapters, copying audio, and extracting subtitles to .srt, .idx, and .sub files as you see below:
DVDFab Bluray or DVD Ripper is only available on its official site. So, you are able to get DVDFab Bluray Ripper or DVD Ripper with a possible discount here:
How to rip Bluray and DVD on Mac
To rip Bluray and DVD on MAC is the same as we do on Windows 11. And ripping Blu-ray is in no way different from DVDs within each Blu-ray DVD Rippers. So, I will take DVDs as an example to show you how to rip Bluray DVDs on macOS 13 Ventura.
Getting Ready:
Please follow the above download links to download one 64-bit Bluray DVD Ripper you prefer for your  MacBook Pro/Air, iMac, iMac Pro, or Mac Mini. Install and launch it.
Insert one Blu-ray or DVD into the Bluray DVD drive.
Ripping Blu-ray DVD on Mac with AnyMP4 Bluray or DVD Ripper only takes you three steps: Load the DVD, choose the profile, and hit Convert: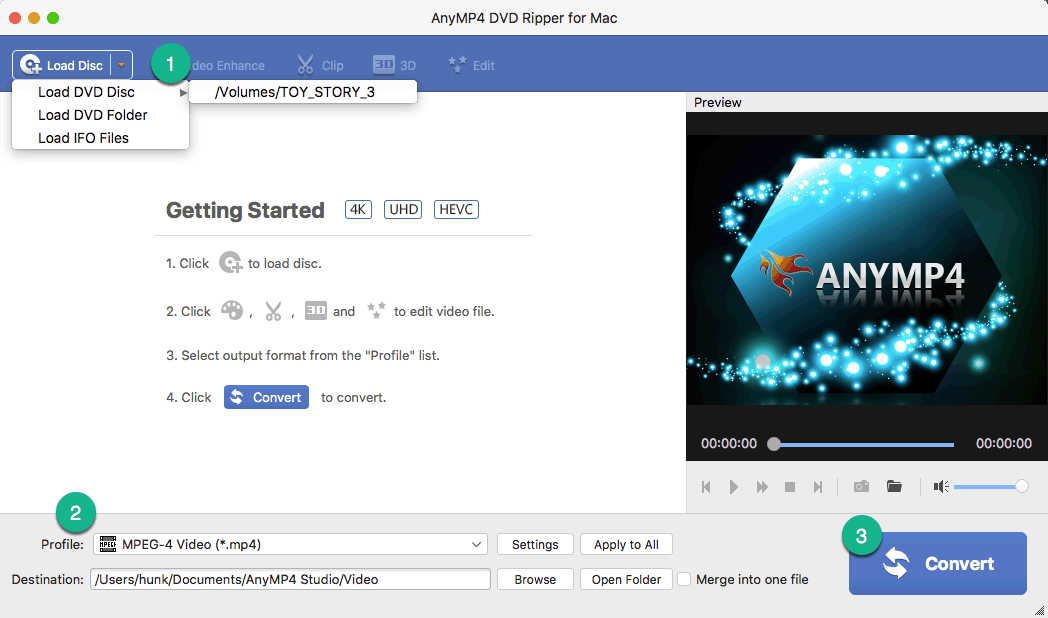 To rip Blu-ray DVD on Mac with Leawo Blu-ray DVD Ripper is easy as well. Generally, you will have to go to Convert tab on top, load the DVD, choose Main Mode, choose or edit profiles and click Convert.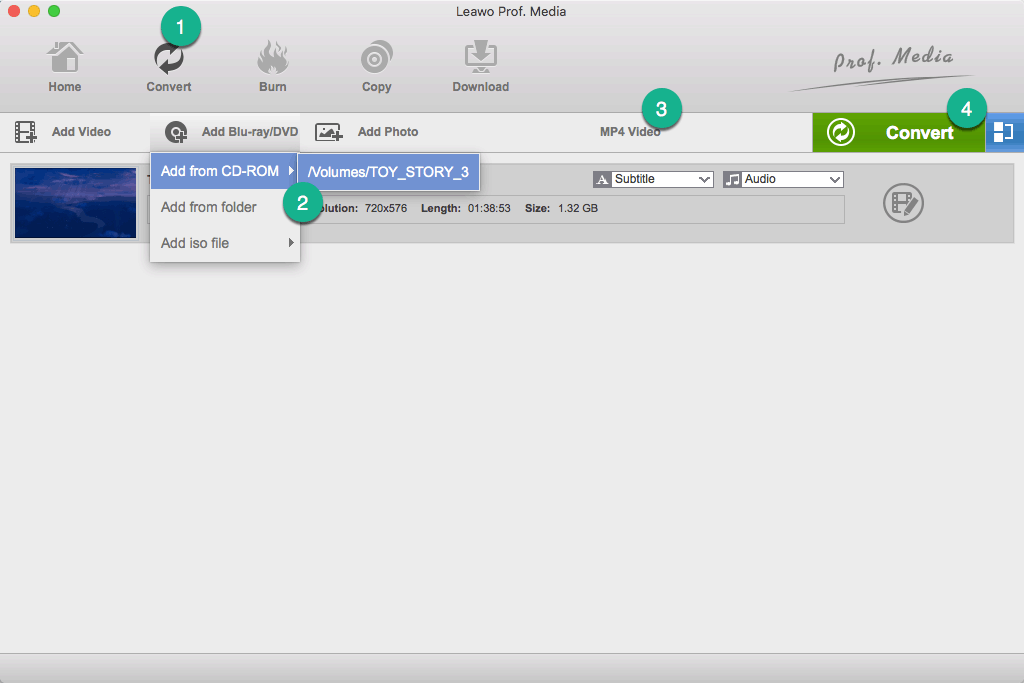 Blu-ray DVD Ripping on Mac with MakeMKV only takes you two steps. MakeMKV automatically loads Bluray or DVD for you when you open MakeMKV. You just have to click Open DVD disc or Open Bluray discs, wait for the analyzing and click "Make MKV":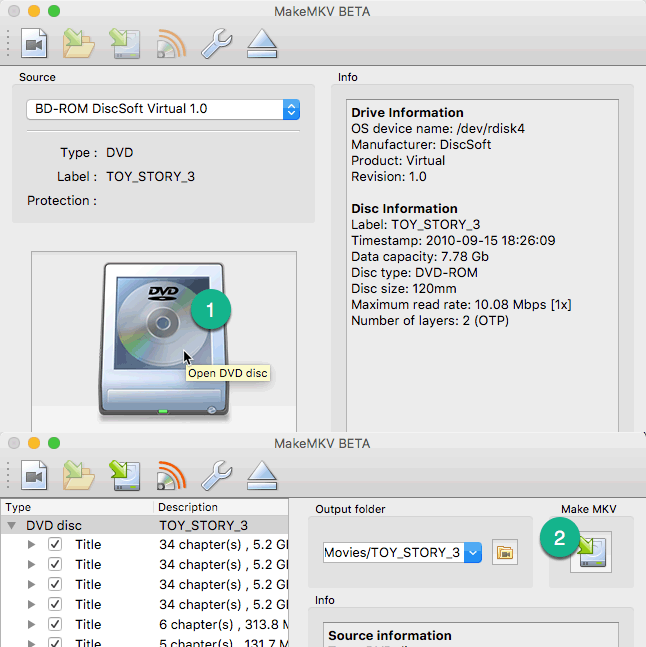 Tips on Bluray DVD Ripping on Mac
For Blu-ray and DVD Ripping on macOS, I have some tips for you guys:
You'd better be online when you are trying to rip Blu-ray discs. As far as I can see, AnyMP4 Blu-ray Ripper gets Blu-ray discs' passkeys on its server. I think this is a very good way to decrypt different kinds of copy protection in Blu-ray discs. Leawo Bluray Ripper and MakeMKV may work the same way. You don't have to be online for DVD ripping. But you have to be online for registering.
As you can see above, the guide on ripping Blu-ray and DVDs on macOS 13 Ventura is quite general, but I have more guides on Blu-ray and DVD ripping here. 
It is important to rip the right DVD title on Mac, or you will get problems in ripping. You can follow this guide to detect the right DVD title for ripping.