I have a DVD which I would like to burn mp4 without subtitles as well to save a subtitle file as an external file. This way I when I watch the movie I can set my own fonts and size for the font. I have tried to download SRT files online but I always come across the syncing issue between subtitle and the audio. Then I decide that I may be able to extract subtitle tracks. 
In this post, I will explain my experience of how I extract subtitles into sub/idx or srt file from Bluray and DVD on PC and Mac. 
Update: with of one the most recent updates from DVDFab, it is now able to extract Blu-ray and DVD subtitles directly to SRT without re-converting from sub/idx to srt online. You just have to go select SRT here in Advanced Settings: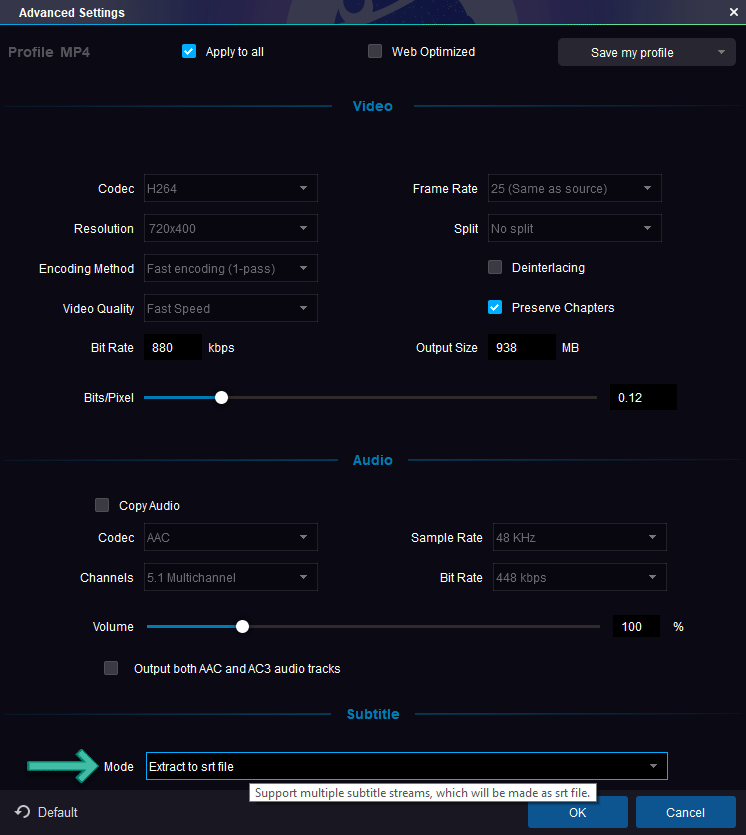 You can follow the below-detailed guide on how to do so. Just make sure you have the latest version downloaded.
Extract Subtitles into srt/sub/idx file from Bluray and DVD
Extracting subtitles into sub/idx or SRT file from Bluray and DVD is not as easy as we think. This is just because Bluray and DVDs are always encrypted and the very first step is to decrypt the copy protection. Well, with DVDFab, we are able to rip all kinds of copy-protected Bluray and DVDs and extract subtitles into sub/idx/srt file from them. 
Please follow the above button to download a copy of DVDFab, which is available for both PC and Mac users. DVDFab is a collection of tools that are able to rip, create, copy Bluray and DVDs, convert videos, etc. You will have to activate each function like ripping a Bluray or ripping a DVD separately. 
The guide explains how we extract Bluray or DVD subtitles with a simple setting in DVDFab. Screenshots are taken on Windows, but this guide also applies to the Mac version as they look and work the same.
Step 1. Load Bluray/DVD
Once you have inserted your Bluray or DVD disc into your Bluray or DVD drive, DVDFab automatically loads the disc for you.  You will be presented to choose a Bluray or DVD region. Feel free to disable it or learn more on how to remove Blu-ray region code.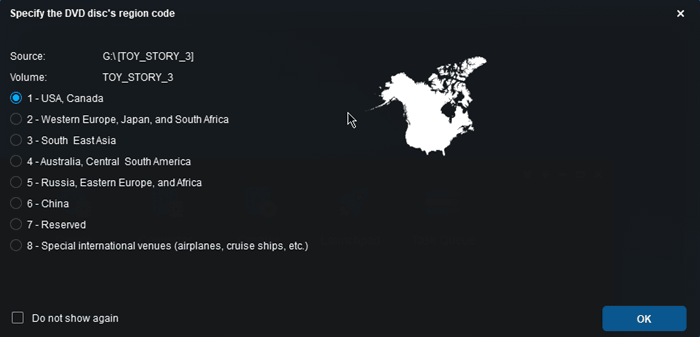 Step 2. Profiles for Bluray and DVD Ripping
MP4 is the default profile for both Bluray and DVD ripping. If you just want to extract subtitles into sub/idx from Bluray or DVD. I suggest you go for Passthrough profiles: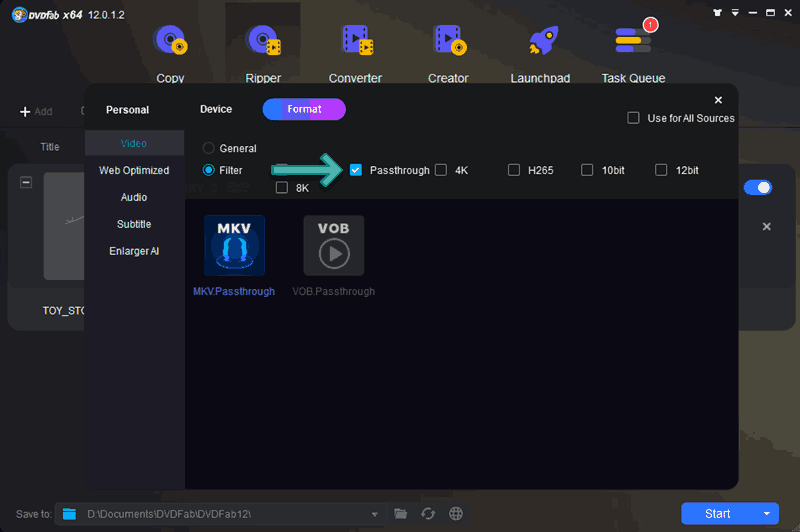 Please note M2TS, MKV, MP4, and 3D MKV passthrough are available for Bluray extracting, and MKV passthrough for DVD extracting. I suggest those profiles just because you are able to remux Bluray or DVD without converting, which can be super fast. 
Step 3. Advanced Settings
In order to extract subtitles from Bluray and DVDs, we will need to go for Advanced Settings here: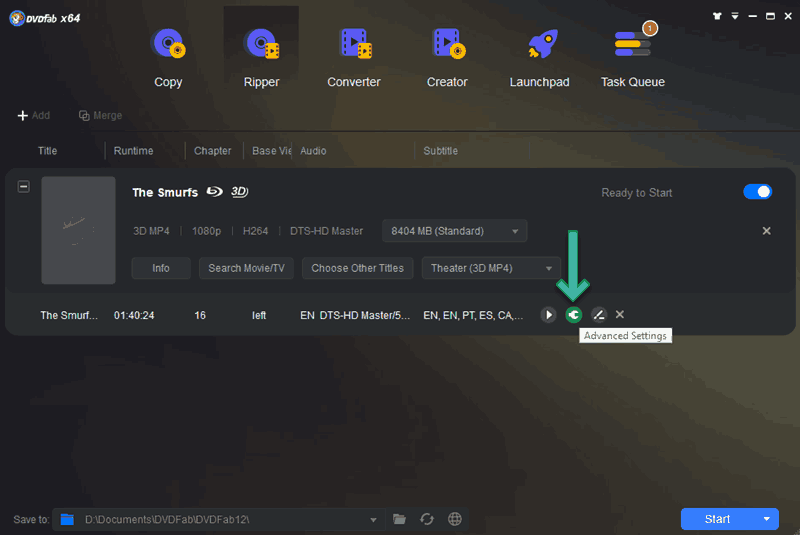 And set the subtitle mode to "Extract to idx/sub file". You are able to extract all subtitles in your DVD and Bluray to idx/sub.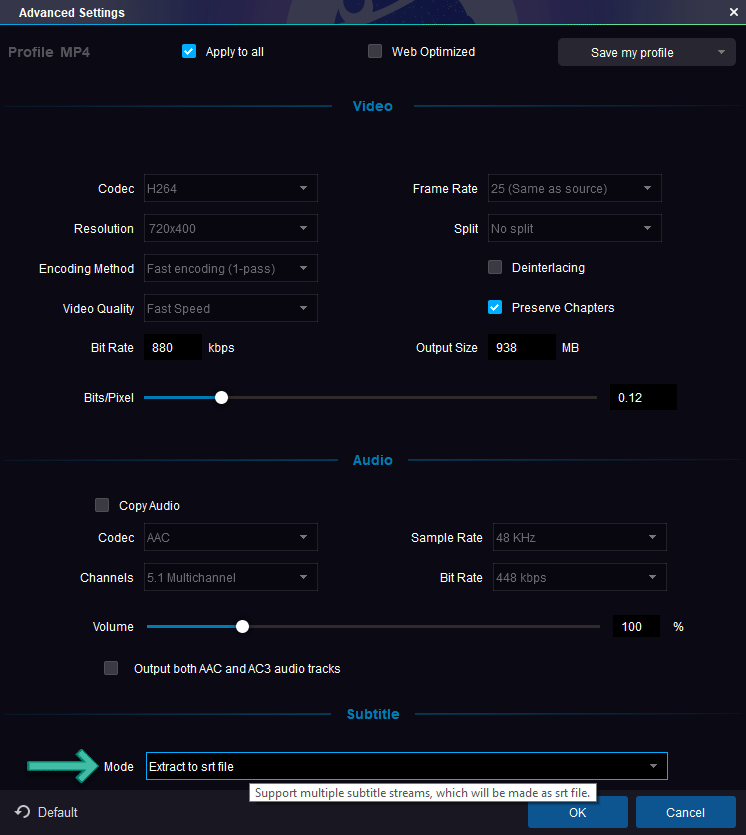 Step 4. Rip Bluray/DVD and Extract Subtitle
Click Start button and DVDFab will begin right away ripping and decrypting the Bluray or DVD and save the subtitle file as idx and sub. 
Free Convert IDX/SUB to SRT
Update: since DVDFab is able to extract subtitle from Blu-ray DVD in SRT, you don't have to use this free online tool to convert IDX/SUB to SRT any more. This part is kept just for your reference.
Idx/sub does not seem to be as widely used as SRT, but luckily, there is a free way to convert idx/sub to SRT. What you need is just a web browser, so this job can be done on any system. 
It is really simple to free convert idx/sub to srt online. You select and upload the idx and sub file separately and click Convert: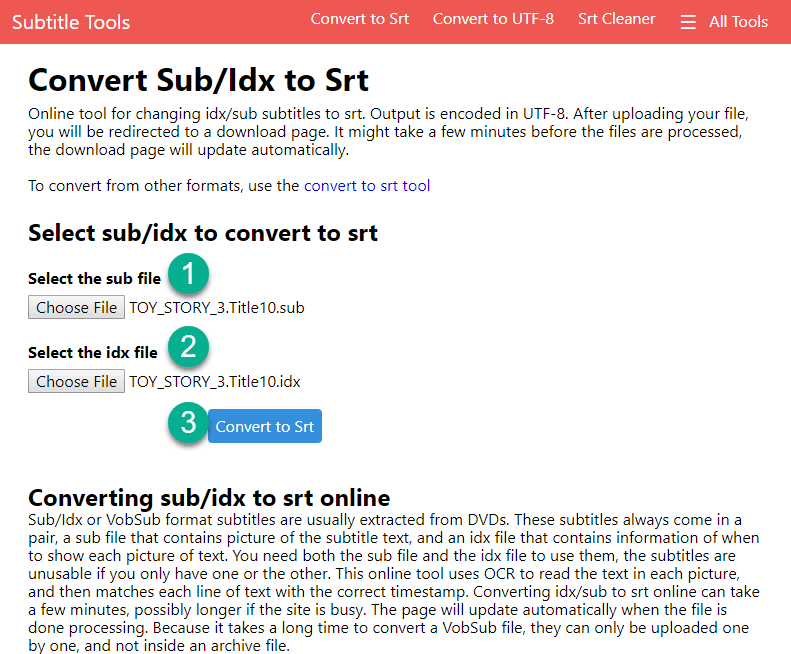 When the converting is done, click Download to download SRT file to your local hard drive: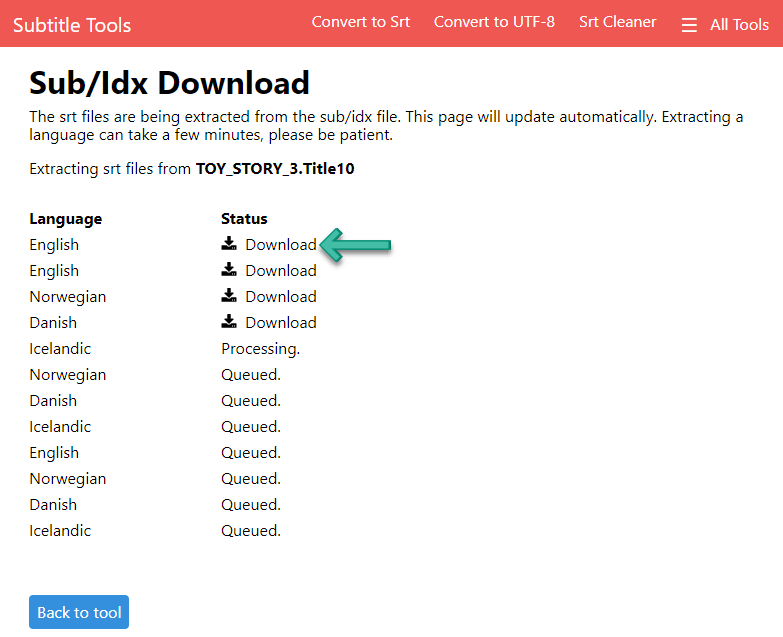 Here's the final SRT file we extract and convert from Bluray and DVD: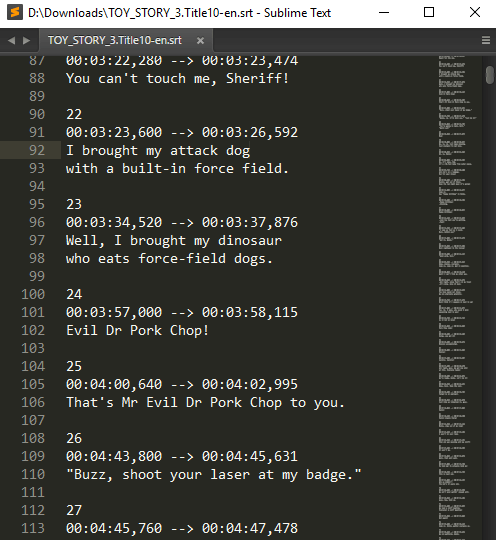 Using DVDFab on macOS 10.15 Catalina
If you are running the latest operating system macOS 10.15 Catalina from Apple, you may notice the new security controls, asking you to allow apps to access different parts of your Mac. That makes using DVDFab a bit different from the previous macOS too. So, there's what you need to pay attention to in detail.
Access Documents Folder and Removable Volume etc
For the first time you open DVDFab, it will ask you to allow access to the Documents folder. This is because the default output folder for Blu-ray DVD ripping and video converting is the DVDFab11 in Documents folder. So, make sure you click OK to allow. 

If DVDFab is not allowed, DVDFab fails to create the output folder and it will crash and fails to start up. 
If you are trying to rip, copy or burn a Blu-ray or DVD, you will be presented the below window asking for the access permission of removable volumes:

Make sure you click OK so as for DVDFab to fully access to the Blu-ray and DVD drive to load your discs for ripping, copying and burning. 
If you don't rip, copy or burn Blu-ray or DVDs, clicking "Don't Allow" will be OK. But if you do and click "Don't Allow", DVDFab will get totally stuck when you try to manually load a Blu-ray or DVD and you will have to force quit.
If you are trying to convert a video and load the video from, say, your Downloads or Desktop or any other folders or USB drive, make sure you allow access. Or, you won't be able to load videos for converting.
For some reason, you deny DVDFab to access the Document folder, other folders or the removable volume, and the program does not work properly, you will have to go System Preferences > Security & Privacy > Privacy > Files and Folders and check the Documents Folder and/or Removable Volume as shown below: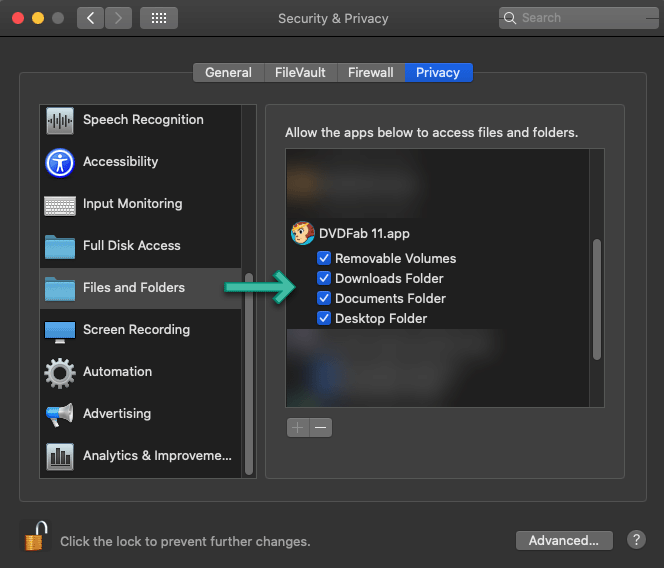 Incoming Network Connections
If you enable the Firewall on macOS Catalina, please allow DVDFab for the incoming network connection. This is because DVDFab will check for updates when launching and it requires an Internet connection to verify the registration.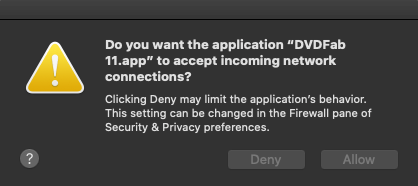 Fixing this can be easy. Just go System Preferences > Security & Privacy > Firewall and unlock to make changes: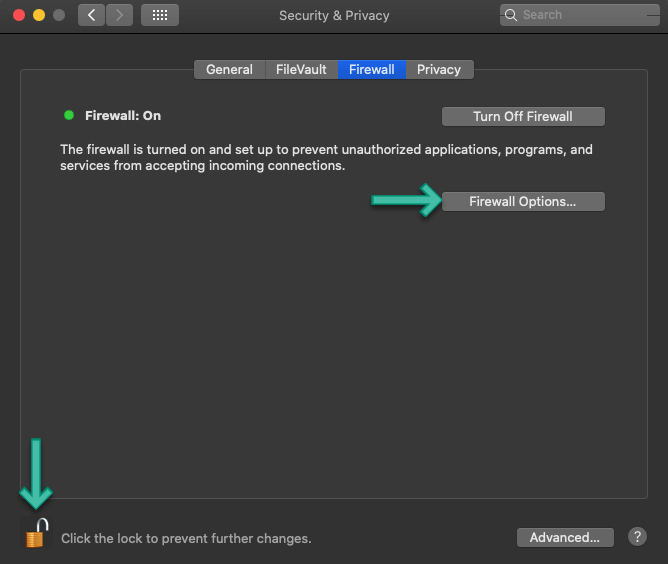 Allow DVDFab for incoming connections in Firewall Options: