Movies in physical discs like DVD or Blu-ray are becoming obsolete and Blu-ray and DVD drivers are removed from most laptops, especially the ultra-books. But, we still need a decent Blu-ray ripper on Mac to rip our Blu-rays, right?
I know Blu-ray ripping seems more difficult with robust Blu-ray copy protection, like AACS 2.1, BD+, Cinavia, etc. And, to rip Blu-rays on Mac, we would also need to make sure the Blu-ray rippers are compatible with M1 chip Macs too.
So, if you're seeking a reliable Blu-ray ripper for macOS, this article will be of assistance. I will list 5 Blu-ray ripping software, even free, that is fully compatible with Intel and Silicon Macs, to rip standard 1080P and 4K UHD Blu-ray with ease.
My Needs for Blu-ray Ripping on macOS
What are your needs and requirements for Blu-ray ripping on macOS? Do you rip Blu-ray to MKV, 4K Blu-ray to MP4 on Mac? Are you searching for a free Blu-ray ripper for Mac that works with the latest macOS with Silicon chips? Or, are you wondering whether Handbrake supports Blu-ray ripping or not? If so, how?
Well, there are several programs, both free and paid, that enable the ripping and conversion of Blu-ray discs. However, performance, functionality, and price differ widely between these programs. And, my needs for Blu-ray ripping on Mac are:
Support all kinds of Blu-ray copy protections.
This is important because Blu-ray discs come with more advanced copy protection and a more advanced key revocation mechanism, making them far more difficult to decrypt. Failure to support those protections may lead to the failure of Blu-ray ripping or unplayable media.
Apple may replace all its Intel Macs in the coming future, so it's extremely significant that our Blu-ray rippers are fully compatible with Silicon Macs. Also, they should support the latest macOS too!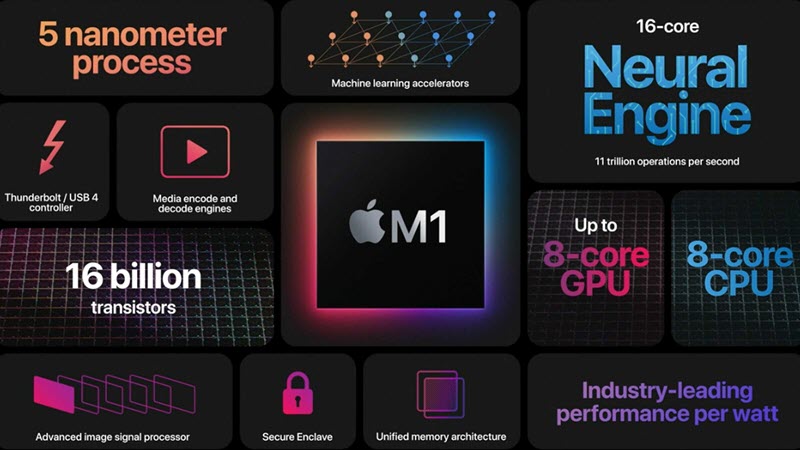 4K Blu-rays require a compatible 4K Blu-ray drive and a supported 4K Blu-ray ripper for ripping. I don't have many 4K UHD Blu-ray discs, but I do want to rip and backup them on Mac.
I prefer watching Blu-rays over DVDs because they offer much better quality. So, I need my Blu-ray ripper Mac to keep the original quality.
Ripping Blu-rays, especially the 4K ones, takes time. GPU acceleration is necessary for a Blu-ray ripper to speed up ripping on Mac.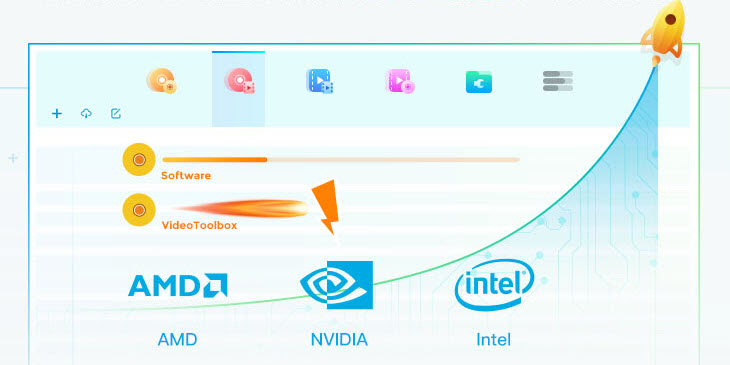 It's better to have an intuitive and straightforward design so everyone can rip their Blu-ray discs on Mac with ease. Also, abundant built-in profiles can meet different people's needs.
Best Blu-ray Ripping Software Mac: Ask ChatGPT
ChatGPT is now the best chatting bot and you can ask everything. Let's ask what are the best Blu-ray ripping software for macOS in ChatGPT.
However, as an AI language model, ChatGPT cannot provide opinions or recommendations about what is the "best". It just shows you a list of popular Blu-ray ripping software for you to make your own informed decision based on your needs. What do you think about ChatGPT's answer?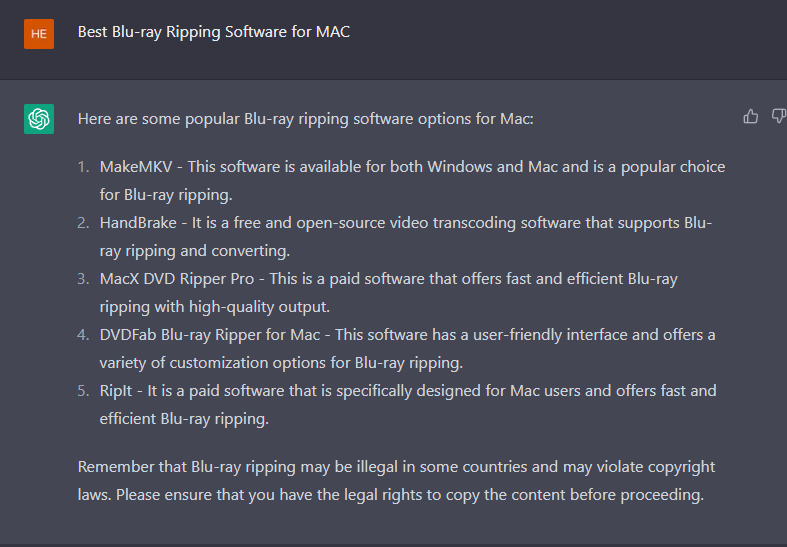 Well,  ChatGPT's answer to this question is WRONG.
First of all, Handbrake does not support encrypted Blu-ray discs. Secondly, MacX DVD Ripper Pro, as the name suggests, is only a DVD RIPPER. It does not load Blu-rays at all. Third, I can no longer find any information about Ripit as a ripping solution.
In my opinion, the best Blu-ray ripping for Mac is the one that meets your needs. Different software may have additional features, advantages, and disadvantages depending on your preferences and requirements.
For example, some software may be faster, more user-friendly, or more customizable than others. Some software may support more formats, devices, or media players than others. Some software may be able to handle encryption, protection, or region code of Blu-ray discs, while others may not.
Therefore, the best Blu-ray ripping software for Mac may vary from person to person. In this post, you can compare different software based on their features, reviews, ratings, prices, and compatibility before deciding.
2023 The Best 5 Blu-ray Rippers Mac
The best 5 Blu-ray rippers that I will list below are the ones that meet my needs the most.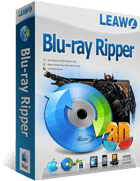 Available on: Windows, Mac
Protected Blu-ray Support: Yes
4K Blu-ray Ripping: Yes
GPU Acceleration: Yes
Apple Silicon Support: Yes
Price: $44.95 to $99.95
Leawo develops a high-quality Blu-ray ripper that meets all my needs to rip encrypted Blu-ray discs on Mac. Additionally, it allows you to rip your Blu-ray to MKV, MP4, iPhone, iPad, as well as over 450 built-in profiles, with a fantastic balance between file size and quality. In terms of quality, Leawo Blu-ray Ripper can rip and convert both regular Blu-ray discs and UHD 4K Blu-ray discs without sacrificing image quality when the proper parameters are used.
The ripping and encoding of Blu-ray ripping on Mac are quite quick due to the full compatibility with macOS Big Sur and the Silicon M1 chip, and the GPU acceleration.
Additional ripping capabilities, such as subtitle and audio track selection, 2D to 3D conversion, and realistic video editing, are also simple to use.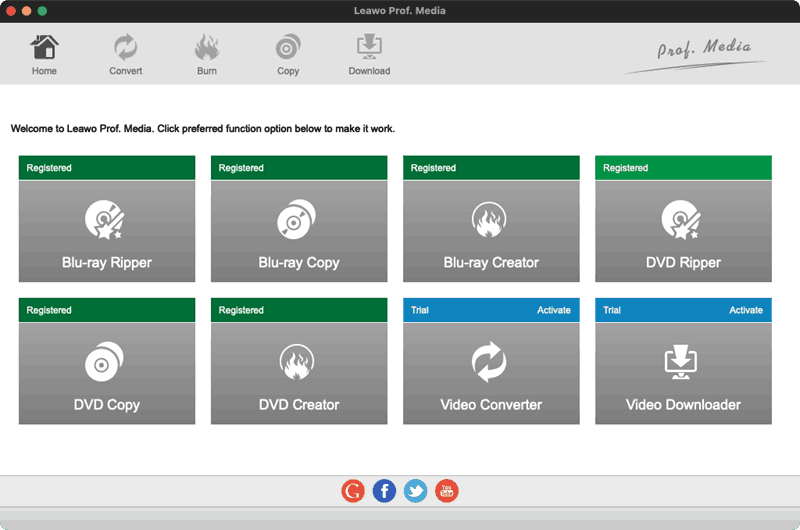 Support standard and 4K Blu-rays
Silicon Macs compatible
Support 3D Blu-ray ripping
Reasonable price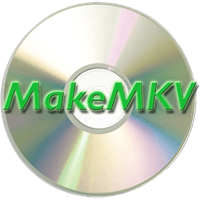 Available on: Windows, Mac, Linux
Protected Blu-ray Support: Yes
4K Blu-ray Ripping: Yes
GPU Acceleration: NO
Apple Silicon Support: Yes
Price: Free in beta
MakeMKV is great if you don't know which application to use to rip Blu-ray movies on Mac. This Mac Blu-ray ripping software helps you remove the Blu-ray and DVD copy protection, and backup your discs in original video quality without re-coding. Since no transcoding happens while ripping Blu-ray to MKV, and MKV only, for free, MakeMKV does not support GPU acceleration.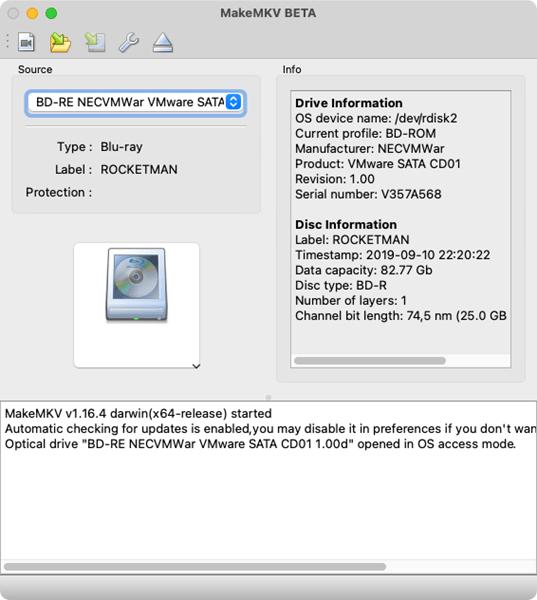 MakeMKV is widely recommended for Blu-ray and DVD ripping on Reddit, Twitter, YouTube, and all over the web. However, please note, while it is 100% free to rip DVDs, ripping Blu-ray with MakeMKV is actually not free. But, you can get a beta key every two months to unlock the full version for free.
MakeMKV contains both freeware and shareware functionality. You may use MakeMKV to convert or stream DVD and AVCHD discs for free, as much as you want. Converting or streaming Blu-ray discs is shareware functionality. You can use shareware functionality for free during a 30-days trial period. If you like MakeMKV and you want to use it after your 30-days trial version expires, you need to purchase a registration key.
MakeMKV always works in conjunction with another free tool named Handbrake: MakeMKV to decrypt the Blu-ray copy protection and Handbrake to re-encode MKV to MP4 to make it smaller and better compatible and streaming with a wide range of devices.
Easily manages any Blu-ray encryption and 4K Blu-ray Support
Original Video Quality
Meta-info and all audio and subtitle tracks preserved
Currently free
MKV only
Large Output size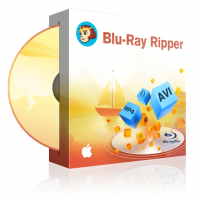 Available on: Windows, Mac
Protected Blu-ray Support: Yes
4K Blu-ray Ripping: Yes
GPU Acceleration: Yes
Apple Silicon Support: Yes
Price:$44.99 to $124.99
When it comes to decrypting different Blu-ray protections, it can handle the vast majority of them with ease, and it offers a variety of choices for ripping Blu-rays to different videos like MKV, MP4, AVI. And, you also have a great deal of flexibility in terms of balancing the quality of your films against the size of the files.
DVDFab, in my opinion, is the best Blu-ray ripper available for Mac, with 4K Blu-ray support, anywhere in the world. This software package supports every available Blu-ray copy protection, including region code, AACS, BD+, and Cinavia. You will find it updating itself on a regular basis to ensure that it is always capable of ripping protected Blu-ray discs with the most recent protections published. Furthermore, it is fully compatible with Apple Silicon Macs and the latest macOS Big Sur.
What I like most about DVDFab is the Passthrough profiles for Blu-rays. Isn't it incredible to rip Blu-ray to MKV and MP4 without sacrificing quality? Furthermore, it takes full advantage of GPU for faster Blu-ray ripping on Mac.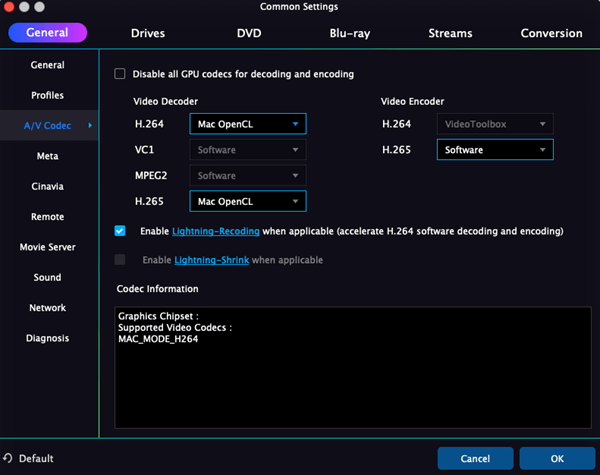 Besides, DVDFab can upscale your standard Blu-ray to 4K! And, I believe this is the only program that can do so. Other video upscaling software only supports unprotected videos.
In the event that you're looking for a high-end solution, DVDFab is my choice and I recommend you try it first. It isn't cheap, but it is a fantastic alternative if you want to avoid the difficulties and extra effort that come with using free software in the first place.
Support all Blu-ray protections
GPU acceleration
Passthrough profiles
Nice themes
Free and full trial
Available on: Windows, Mac
Protected Blu-ray Support: Yes
4K Blu-ray Ripping: NO
GPU Acceleration: Windows only
Apple Silicon Support: Yes
Price:$34.95 to $69.95
VideoSolo BD-DVD Ripper is another premium Blu-ray ripper mac that can break a majority of Blu-ray encryption such as BD+, AACS, and so on to assist you easily rip and convert Blu-ray to a wide variety of output profiles, like the popular streaming video formats such as MKV, MP4, and popular devices like iPhone, iPad, PS4, etc, over 300 in total. And, You can customize the format and parameters to save as your own. Besides, VideoSolo BD-DVD Ripper can rip your standard and 4K Blu-ray to a lossless MKV.
It has a straightforward UI that is very simple to get started with. Even the inexperienced user can effortlessly use it.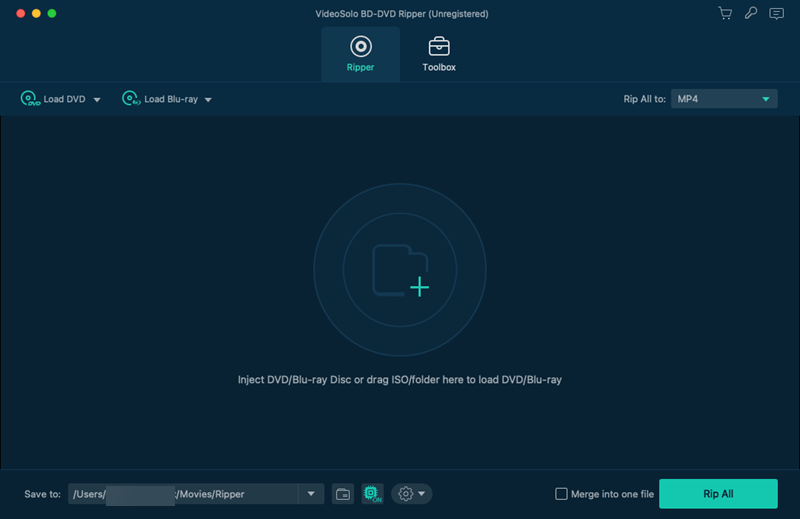 However, as for GPU acceleration, please note, it is currently NOT available for Mac users, due to some technical issue. It has the option to turn on GPU acceleration, but it does not use it at all. Windows users are OK with supported devices.
Support encrypted Blu-rays.
True 3D profiles 
Lossless backup Blu-ray to MKV on Mac
1:1 Full backup Blu-ray to ISO
Limited trial
Slow in ripping
Available on: Windows, Mac
Protected Blu-ray Support: Yes
4K Blu-ray Ripping: NO
GPU Acceleration: NO
Apple Silicon Support: Yes
Price: $25.95 to $64.95
EaseFab Blu-ray Ripper is another Blu-ray ripping software for both PC and Mac. It is capable of handling Blu-ray discs with AACS encryption, BD+, and the most recent MKB technology with ease. It can rip and convert any Blu-ray discs, Blu-ray ISO files, or Blu-ray folders into popular video and audio formats including MP4, MKV, AC3, Apple, Android, and VR devices.
EaseFab supports standard, 2D, and 3D Blu-rays. Its lossless copy mode can rip Blu-ray to MKV with lossless quality with all meta-info maintained. To compress Blu-ray on Mac, you can save up to 90% space with EaseFab's advanced compression kernel.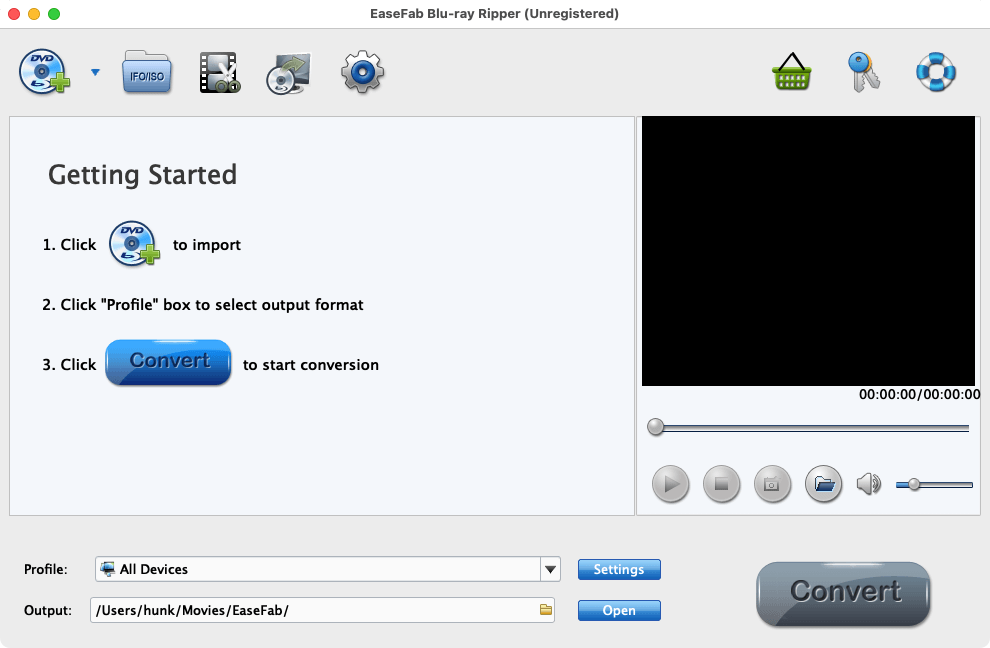 Support standard-protected Blu-rays and DVDs.
A large number of profiles
Outdated UI
Bad Quality
No GPU Acceleration
No 4K Blu-ray Support
How to Rip Blu-ray on macOS
Here in this post, I will take Leawo Blu-ray Ripper to explain how to rip Blu-ray to MP4 and MKV on Mac.
Following the two buttons, you can download and install Leawo on your Mac machine. It's compatible with both Intel and Apple Silicon Macs.
NOTE
For 4K Blu-ray ripping on Mac, you need a 4K compatible Blu-ray drive.
Step 1. Load Blu-ray
Leawo is extremely user-friendly when it comes to loading Blu-ray and DVDs. Click Convert and load your Blu-ray disc via "Add Blu-ray/DVD"-"Add from CD-ROM".
Additionally, you may drag the disk, ISO, or Blu-ray folder to the Mac Blu-ray Ripper for loading.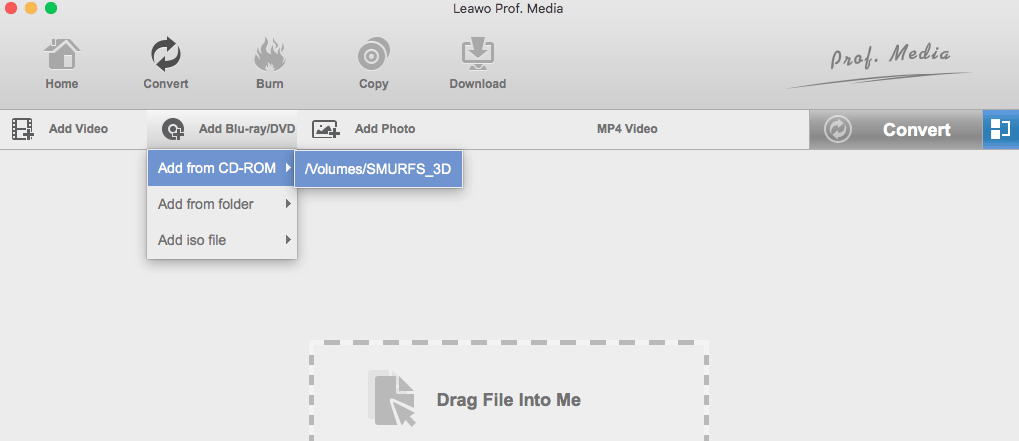 Step 2. Full, Main, or Custom Mode
After a Blu-ray disc is loaded, choose Main Mode here: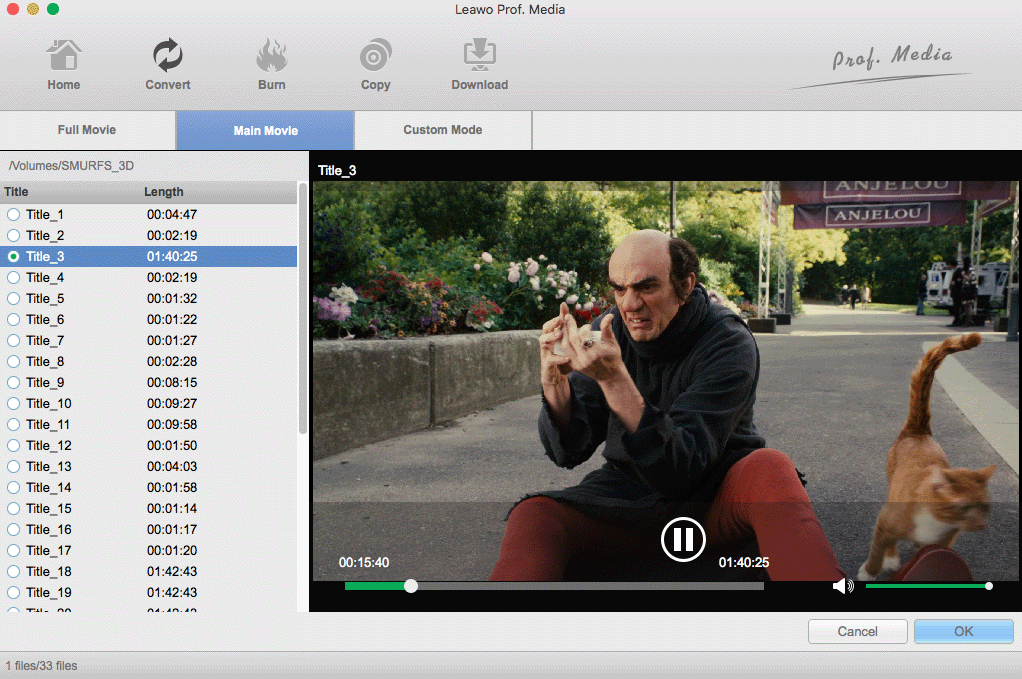 Step3. Choose Output Profile for Ripping
For the first time you use Leawo, MP4 Video is the default profile for Blu-ray and DVD ripping. You can click it and change the one you prefer. Leawo will remember your last choice. 
Step 4. Rip Blu-ray on Mac
The Blu-ray ripping operation on Mac will begin as soon as you click the Convert button. Following, you can change your output folder. 
I know there are other articles that recommend Handbrake or VLC to be one of the best Blu-ray rippers for macOS. However, I don't like them simply because they don't support encrypted Blu-rays or require extremely hard work. Actually, you will find no others other than the listed 5 that support encrypted Blu-ray discs on Mac.
My suggestion is always to have a full trial first, make sure it works for you and picks up the one that best that suits your needs.