My personal Windows 7 doesn't have a DVD drive and have no external USB drive either. But I work within a LAN and have WIFI connection so access to other PC disposing DVD drive and another internet BOX which have to a DVD drive. My question is to see whether there is a DVD ripper for Windows 7 and Windows 10 could rip for me at a distance the data on a DVD installed on a distant drive?
This does not seem to be a big problem if you are using Leawo DVD Ripper.
How to Rip DVD Remotely without a Local DVD Drive
Rip DVD from a remote DVD drive
If you share a remote DVD drive with your Windows 7, Windows 10, it is the same as you rip a DVD with a local physical DVD drive, either built-in or USB connected. If you are still a new user or not quite familiar with DVD ripping, this guide is right here to help.
Step 1. Add a DVD
Leawo DVD Ripper is able to automatically detect the shared DVD drive that is on another computer. What you need to do is to click the Add Blu-ray/DVD and confirm the selection from the drop-down menu.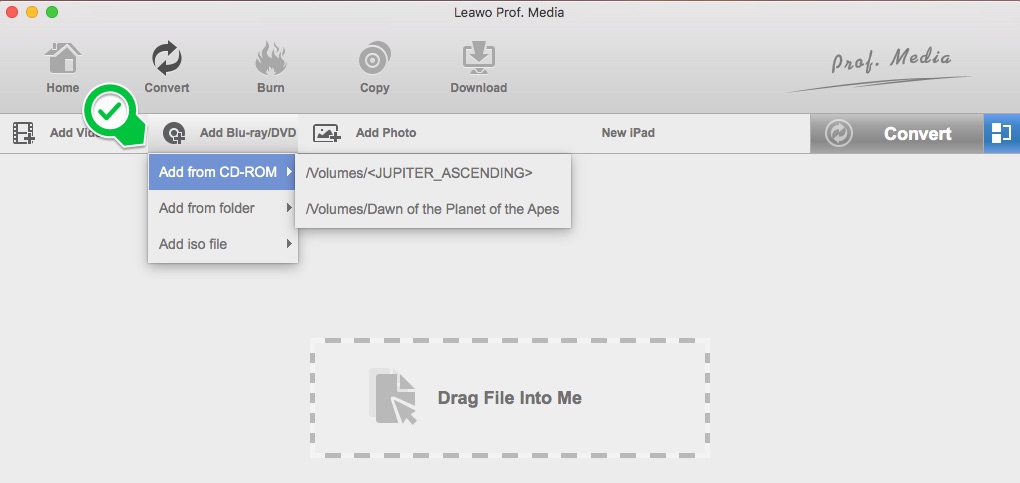 Tips, for any reason Leawo failed to detect the remote DVD drive for, click the drop-down menu and add through the "Add from folder" option and then locate the drive manually. Or, simply drag and drop the remove drive to the program as indicated above.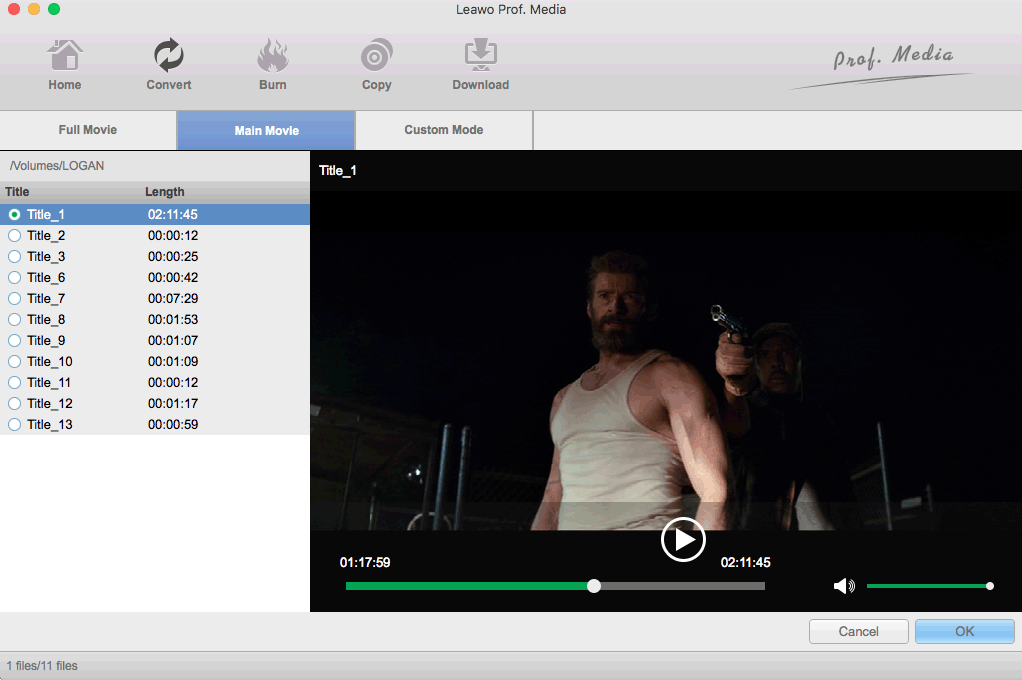 You will then be presented to choose the Full, Main or Custom Movie for ripping. Here I recommend Main Movie  for movie DVDs and Full Movie mode for TV shows. Customer Mode is always available for advanced users who understand Bluray/DVD structures well.
Step 2. Specify a Profile
After the remote DVD is added, you will be presented the detailed information about the DVD and the output as well. MP4 comes as the default profile and you are free to specify one you need. There are hundreds of profiles built in like common video formats MP4, WMV, AVI, MOV, MKV and audio formats etc. 3D formats are also supported. Just select the one you need.
Tips, you are free to custom any profile and save as your own or add one profile as your favourite and Leawo  is able to remember your last selection so you don't have to do this every time and skip to step 3.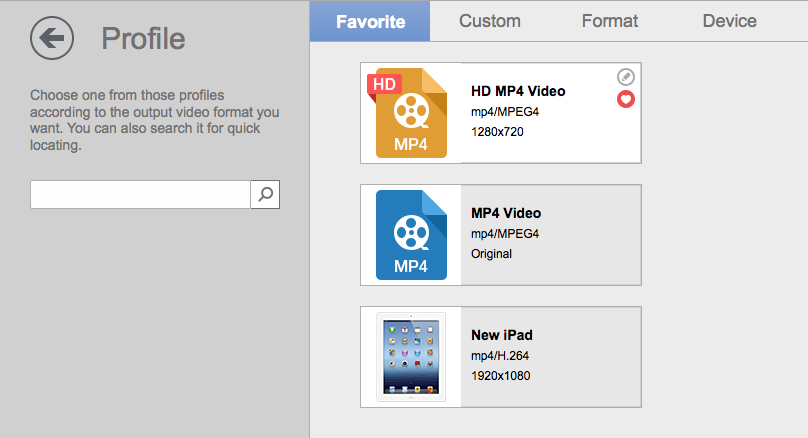 Step 3. Rip the remote DVD
You are now on the last step actually. Just hit the RUN button and leave the rest to Leawo.
Rip DVD from a Remote Hard Drive
Actually this happens a little bit more than the previous discussed situation as I assume there are more people share a hard drive instead of remote DVD drive. For those who have an exact DVD VIDEO_TS folder or DVD ISO files on a remote HDD like NAS and want to rip them remotely, Leawo is right here to help.
Step 1 is always for you to add a DVD to the program. This time, click the drop-down menu and select add from Folder. Locate the VIDEO_TS folder or DVD ISO file on your remote drive and click Open to add to the remote DVD ripper. Or, simply do this with a drag-and-drop. 
Step 2 and Step 3 work the same as step 2 above. Just follow the link to take a look.
Wanna rip a Bluray? Here is a guide on how to rip Bluray to iPad.