I am always trying to find a better way to download online videos, mainly from YouTube, and watch offline. You see I have used Wondershare Video Converter Ultimate as well as Leawo YouTube Downloader. They two are both very powerful in downloading YouTube videos as well as Vimeo, Dailymotion, Facebook as well as other online videos. Wondershare Video Converter Ultimate even claims to download videos from over 1000 online sites. I tried a few and they all worked. I was amazed at that but I am still wondering if there is a better or more convenient way to download online videos that I don't have to go to YouTube first and copy and paste the URL to the programs, waiting for the program to analyze and then download. Is there any way to download any YouTube, Video, Dailymotion, Facebook, VK, and Odnoklassniki.ru videos right within your browser? I've got you an answer.
Free Online Service to Download YouTube Videos at one click!
SaveFrom.net helper is the answer to help you download files from YouTube, Facebook, Vimeo, VK.com, and more than 40 others just in one click. It works as an extension to download and it supports YouTube downloading right within Google Chrome, Firefox, Yandex, Opera, Safari, and Chromium. For other browsers, you are still able to open the link http://en.savefrom.net/ and paste the YouTube URL and get a direct download link for the video.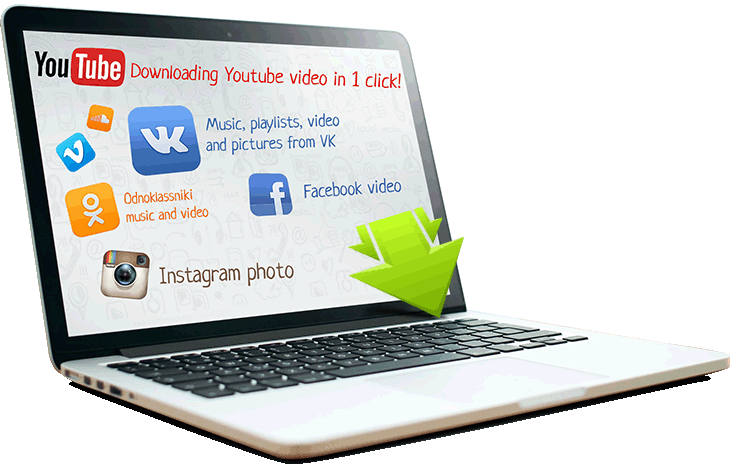 Google has disabled extensions that are able to download YouTube videos in its Chrome Web Store, so such kind of YouTube Downloaders cannot be found as an extension or app in the store. So, if you are using other web browsers like Firefox, Opera etc, there is no problem for you to install the extension and download YouTube as well as other online videos right within your browser. But if you are using Chrome, you'll have to manually add SaveFrom.net helper to Google Chrome before you can download YouTube videos in one click. It's not hard, just follow the steps below.
How to Add SaveFrom.net helper to Google Chrome?
There are two ways around for you to install the YouTube downloading extension to Google Chrome, using Tempermonkey or Chameleon.
Chameleon is a Google Chrome extension that allows you to run add-ons from Opera, Allow running extensions from Opera add-ons. 
Please install the Chameleon extension first and then the SaveFrom.net helper from the Opera store. In this way, you install the SaveFrom.net helper to your Chrome and you can download YouTube videos right within Google Chrome. 
There is the official guide from SaveFrom.net on how to use Chameleon.
Tampermonkey[Recommended]
Tampermonkey is used to run so-called user scripts (sometimes also called Greasemonkey scripts). Userscripts are little computer programs that for example add download buttons to YouTube pages, clean up your Facebook timeline or help to play an online game. I recommend Tampermonkey because it is really powerful that can do a lot for you. Also, the user-scripts are open-source, so it is 100% safe to use. Please click the below button to install Tampermonkey.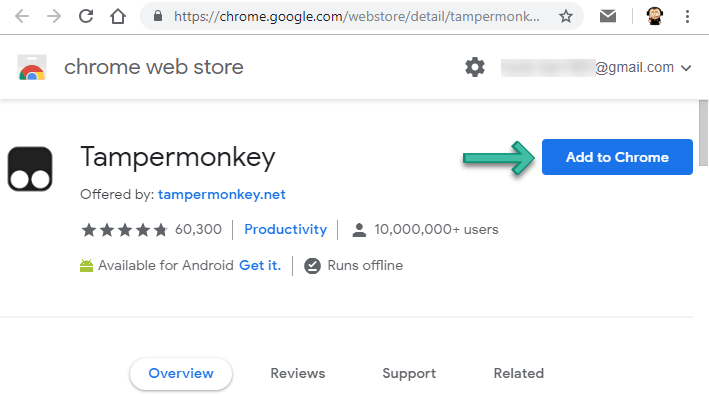 Open the helper.user.js link and click Install to add the SaveFrom.net helper user script to Tampermonkey.

How to download YouTube videos within Chrome/Firefox/Safari?
After the helper is added to Chrome, downloading YouTube videos is now super easy and you can do so while watching. Let's see how it works.
Open a YouTube URL as usual, let's take a protected Vevo video from Taylor Swift as an example.
You will see a Download button that follows a resolution right after you open the link.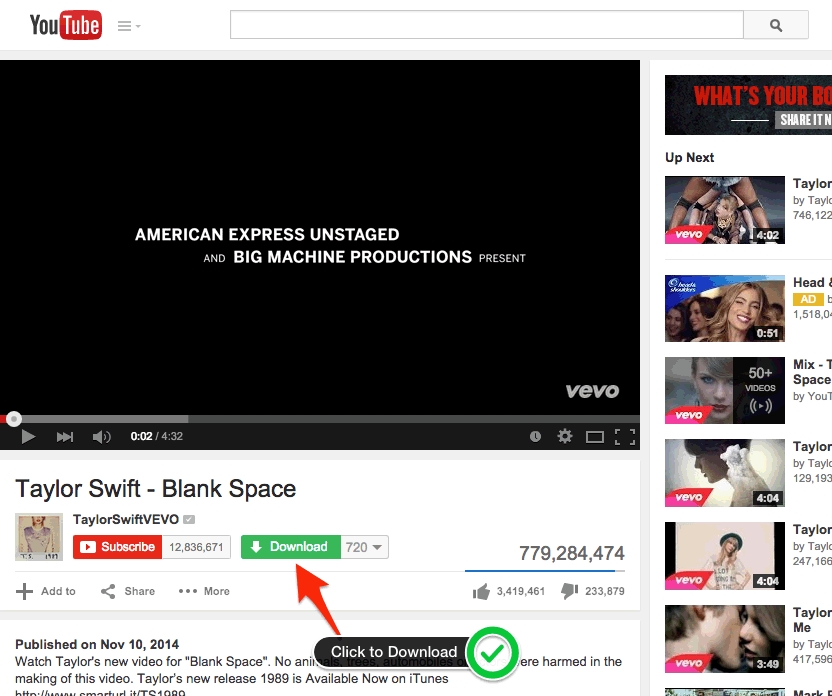 Click the number 720 (meaning 720P, the resolution of the output video is 1280×720) for more options. There can you see more videos in different resolutions and video formats. It shows the video size as well and you can download only the audio in AAC OGG in different kbps.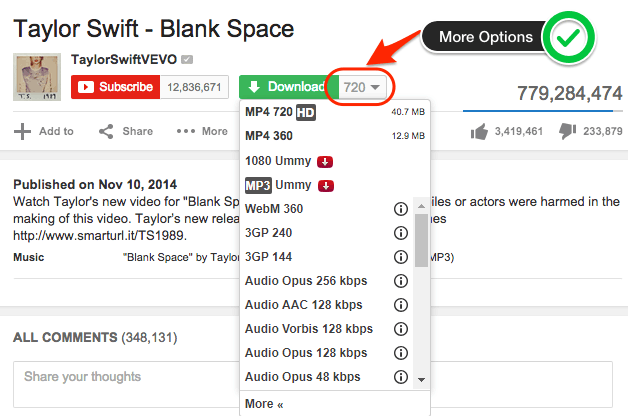 You see that the video in resolution 1080P does have audio but you don't seem to download the Full HD video with audio. This is the only con I have experienced.
Most conveniently, it supports embedded YouTube videos as well, meaning you can download YouTube videos from any websites, blogs where they are embedded in. Check my post here for example. You'll see a YouTube video is embedded in my post and I can still use the SaveFrom.net helper to download this video. Click to play YouTube first and with a mouse over the YouTube, you will see the Download button.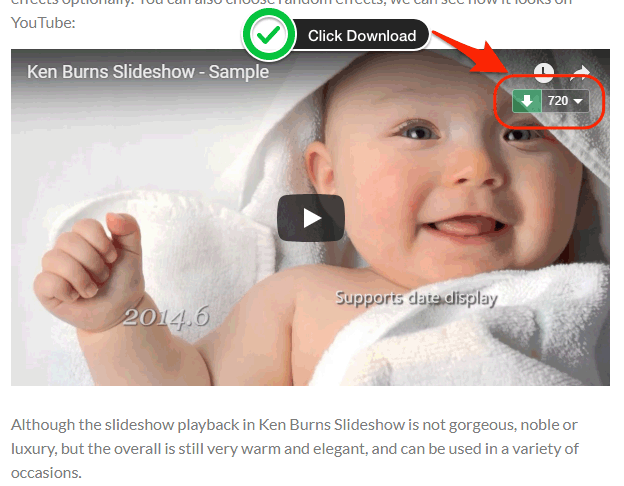 You can click the drop-down menu to have more download options, choose one format, the resolution you prefer to download.
Download 1080P, 4K, 8K YouTube
Are you able to download YouTube right within your browser now? 
As we can see above, SaveFrom.net Helper helps you to download YouTube videos within Chrome, Firefox, and other browsers, but the resolution for YouTube downloading only goes up to 720P. For 1080P and above resolution, there is no sound for the downloaded video. How can we download 1080P, 2K, and even 4K and 8K YouTube videos? 
Here's exactly how we can download 1080P, 4K, and even 8K YouTube videos.