When it comes to protecting your PDF files from unauthorized editing, you need the best copy protection solution and strategy to safeguard your information securely. You can use several document security solutions to stop your PDF data from being accessed or edited by unauthorized users.
However, some only prevent unauthorized activity, while others prevent editing and printing. In most cases, controls are easy to circumvent or remove. Similarly, some systems only work in specific environments. Given the wide range of data security solutions, you need the right one to protect your PDF files from unauthorized disclosure, theft, and editing of your content.
How to protect your PDF files from editing in a secure manner
When you consider stealing PDF files, it's usually to steal intellectual property or financial information. Another commonly stolen piece of data is customer information of client credentials. Similarly, researchers in the medical fraternity or the scientific community know the value of preserving their research information, as any information stolen from their study could result in adverse consequences.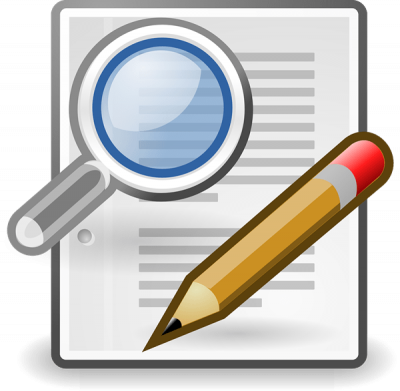 Therefore, PDF files containing such information are the company's lifeblood, whether it is IT courseware, repair manuals, launch schedules, proprietary information, copyrights, patents, or trademarks. Hence, PDF files that contain such data must be well protected if the organization needs to succeed. But unfortunately, these key documents cannot be kept under lock and key forever. In many instances, they must be shared for examination or review, and in some cases, with outside individuals. Hence, you need the right document security solution that enables you to share documents securely with external entities.
Commonly used methods to prevent PDF files from being edited
To eliminate the risk of essential and valuable PDF documents being edited, organizations must specify precise access rules designed in such a manner that delivers detailed control and the thorough vetting of third parties. Organizations that process or use PDF information must additionally obtain document security training to better look into threat attacks and phishing attempts.
Some organizations initiate employee training to make staff members aware of document security procedures and best practices. However, employee training does not always guarantee against attackers trying to obtain information or credentials or even third-party breaches. In many cases, purposeful insiders tend to steal data with the intention of financial incentives. Therefore, organizations must employ critical document security measures such as PDF digital rights management by eliminating unauthorized access to thoroughly safeguard their PDF file content.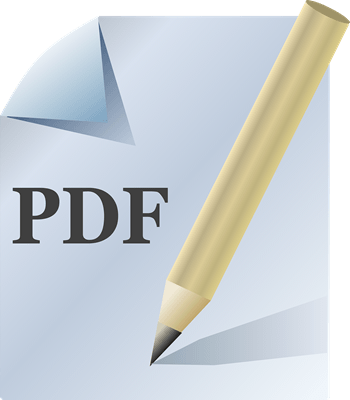 Some popular ways of protecting PDF files from being edited include encryption and passwords. However, passwords are only as strong as their characters and the number of symbols or special characters employed in them. If the password is weak or insecure, it can be broken within seconds through one of the many available password-breaking tools found online. 
Besides, if the same password is used to access all PDF files, you could be faced with a massive security flaw. But on the other hand, even if you use a different password for every PDF file, you will soon realize how unmanageable it can become to remember, handle and share different passwords with others. Unfortunately, passwords do not help protect against third-party attacks or malicious insider threats. That's because once the user receives a document with the password, they are free to share it, and anyone who might want to review the document illegally can gain access to the password.
On the other hand, encryption appears to be a secure way of protecting PDF files from being edited. However, these two come with issues similar scene in passwords. Then there are other forms of PDF restrictions such as:
PDF permissions to allow or prevent editing, copying, and printing.  These can be instantly removed using free online PDF tools.
Access control system or Microsoft's Active Directory that can prevent unauthorized access and on-premise unauthorized sharing.
Opting for traditional access control solutions such as Active Directory Rights Management Services. However, this protection may not extend past the external network and could be limited only to Windows devices.
Cloud-based management solutions that offer flexible controls; however, they may not be designed for third-party sharing, and browser-based controls are easy to circumvent.
Data loss prevention systems that come with predefined rules but are rather complicated to set up and manage, and also, they do not enforce document controls such as restriction of editing.
PDF DRM solutions are simple and easy to use and are proven to eliminate data leaks and unauthorized editing. That's because PDF DRM provides you with a wide range of holistic controls on how PDF files can be used. For instance, you can set down rules on:
Who can view, edit, share, download or print the document.
How many times the user can view the document.
From which location, IP address, or device is the viewer accessing the file.
Tracking and logging use of the document.
Automatically enforcing expiry controls and revoking access after a specified period of time or a number of views.
Applying dynamic watermarks to provide user identity.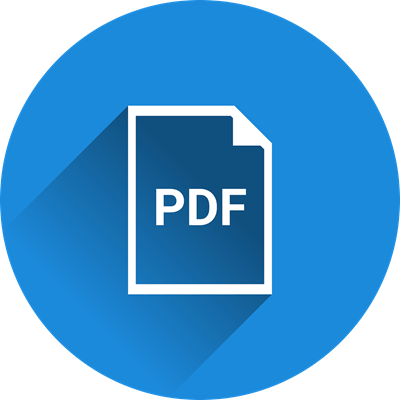 PDF DRM supplies these controls and ensures your PDFs are protected regardless of their location. As a result, you obtain complete and full control of how your document is being circulated while maintaining the capacity to communicate securely with third parties.
If you're looking to share your PDF files securely without the threat of your content being edited, then you need to choose PDF DRM solutions as the only proven way of protecting your data. With its additional copy protection rights, device locking features, screenshot protection, expiry options, dynamic watermarks, and more, PDF DRM enables you to protect your content from being copied, altered, or edited through its robust encryption and DRM controls.