There are many reasons that we have to run a virtual machine on our host. To be able to remove iTunes DRM on macOS High Sierra, I decide to create a virtual macOS Sierra on High Sierra so as to remove the DRM protection in M4V files purchased from iTunes. I did a lot of Google search and fount myself little luck on this topic. There are guides on how to run previous Mac OS X like Yosemite and El Capitan as the guest virtual OS, but I think it is a little outdated and previous macOS installer is no longer available on mac, so I decided to do it myself! Below I offer three ways for you guys to create a virtual macOS Sierra on macOS High Sierra. 
Before we get started, you will be required to download macOS Sierra from App Store. Don't install it and leave it in Applications folder. We will use it in in VMware Fusion and Parallels Desktop.
It will automatically open App Store, click the Download button to download. 
Update:
It seems we are no longer able to download Sierra on Mojave. I have uploaded a copy to Google Drive. Please add it to your own Google Drive and Make a Copy to download:
 MD5: 1d5ac8c4bce02beb3b441eca744f893b
SHA-1: ba9625d3a28783e0713242438d530eb654d2a4b1
VirtualBox is NOT the only nor the best option, I recommend it because it is totally free and it indeed works.
The easiest way to create virtual macOS Sierra in VirtualBox is to download a virtual hard drive file here on TechsViewer or somewhere else you trust. I use John's guide on Windows and runs both Sierra and High Sierra on my Windows 10 and it is working just fine. 

Yes, the guide is for Windows but we only need the .vmdk file, which is the virtual hard drive file and can be read by VirtualBox on both Windows and macOS.
You may worry about the security issue using others' virtual HDD. Then you can try Google and there are guides on how to create our own bootable DMG or ISO for VirtualBox from the official installer. However, though it seem safer, it is much more complicated and it gives me a lot of trouble and I finally drop this idea.
Also, please note we are NOT able to install guest additions in guest macOS by VirtualBox, which will lead to two things making it NOT very confident to use:
We cannot use shared folder
The whole VM is bit laggy
After we download the macOS 10.12 Sierra Final by TechReviews.rar, unzip it to get the .vmdk file. You can rename it and save it to somewhere save. This file will work as the virtual HDD for the VM. If you have trouble to open RAR file on your Mac, check this guide from wikiHow for help.
Step 1. Download and Install VirtualBox
Follow this link to download VirtualBox OS X Host. Install it.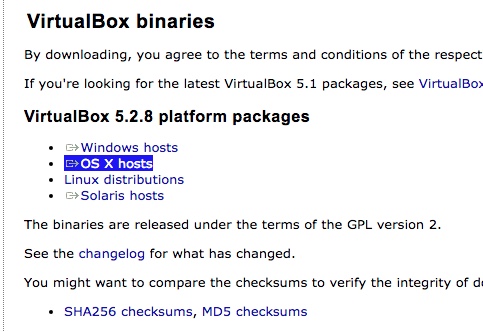 Step 2. Download and install Extension Pack
Follow the same page to download and install Oracle VM VirtualBox Extension Pack for all platforms and install it as well.
Step 3. Create new VM in VirtualBox
Click New button to create new VM, give it a name as you like. Choose Type Mac OS X and Version macOS 10.12 Sierra (64-bit) and continue.
​2048 MB (2GB) Memory is enough if you just want to remove DRM on it. You can set it up to 70% of your RAM for better performance.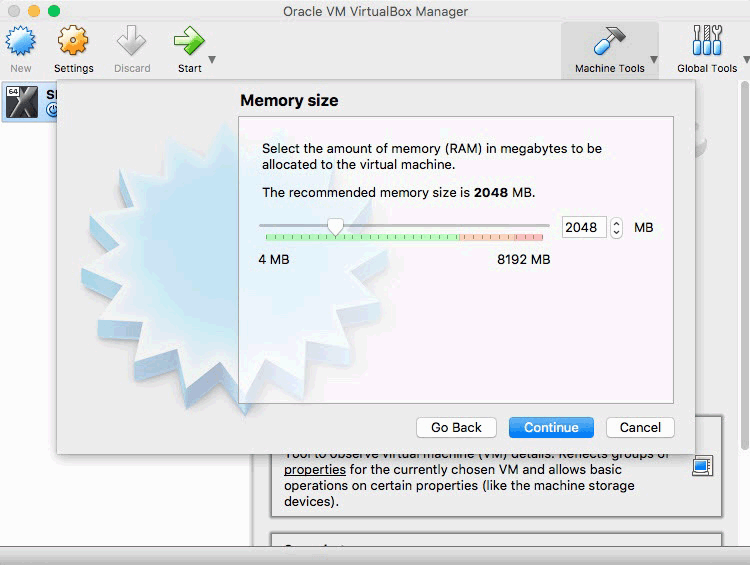 Choose "Use an existing virtual hard disk file" and locate the one we download and click Create. 
We will be taken back to Oracle VM VirtualBox Manager. Click Settings, go System-Motherboard and uncheck Floppy. For Chipset, PIIX3 seems to be recommended by others but IHC9 also works, at least for me.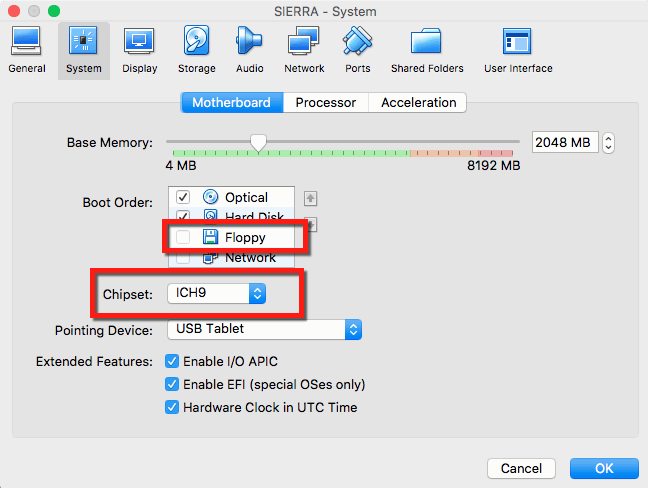 Go Processor in System and set the CPU to at least 2. PAE/NX is enabled by default.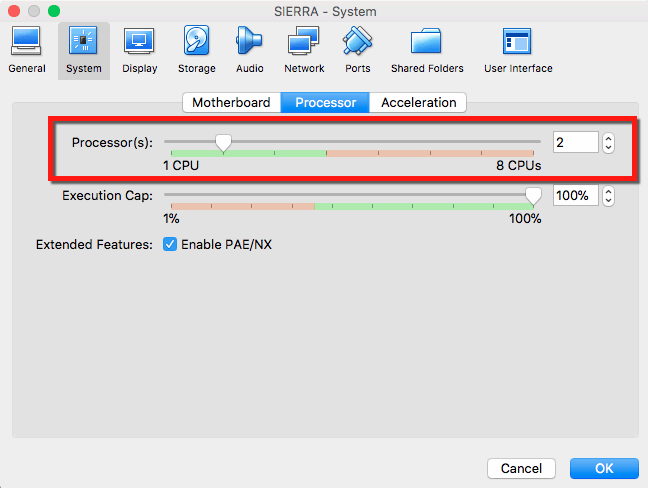 Go Display-Screen and increase the Video Memory to 128MB as this is the minimum requirement by Apple.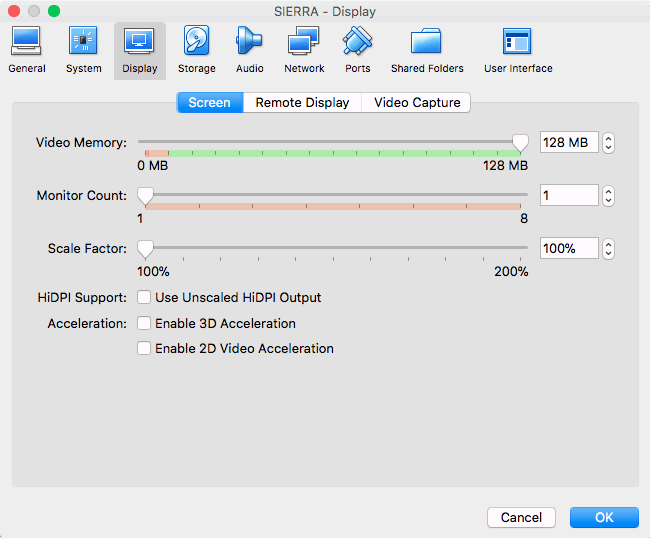 Click OK to save the settings and go back to the VM manager. Click Start to boot Virtual Sierra on High Sierra. We don't have to add code to VirtualBox as we do on Windows.
After booted, you will be asked to set the VM, do as you like. But we don't have to sign in your Apple ID here, we just need to sign in iTunes so as to to remove DRM.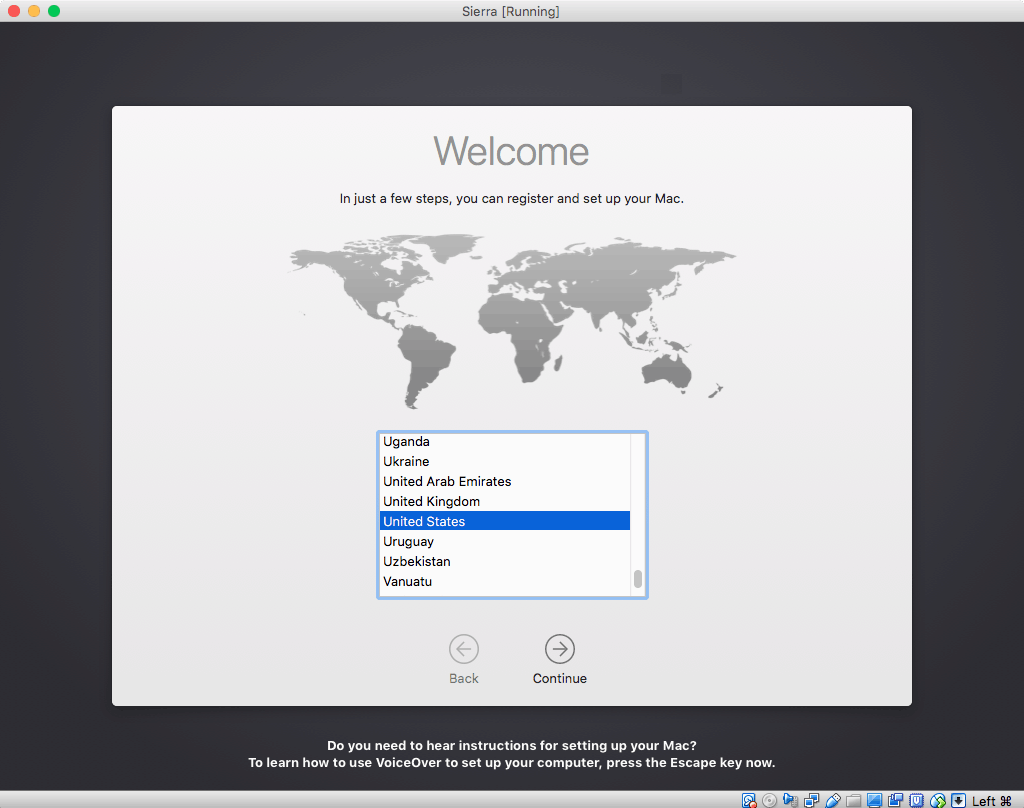 Parallels Desktop[Recommended]
VMware Fusion and Parallels Desktop are NOT FREE but they do give us the most compatible way of running a VM Sierra on High Sierra host and Parallels Desktop offers a direct way to create, no codes needed, making it the easiest.
Parallels Desktop offers direct way to create a VM on your Mac. For the first time you start up the app, you are required to sign in and there comes the Installation Assistant of "Use Windows from BootCamp". As we just don't need it, we can click Skip to ignore. And below are the details on how to create and configure VM.  
Click "Install Windows or another OS from a DVD or image file" and click Continue.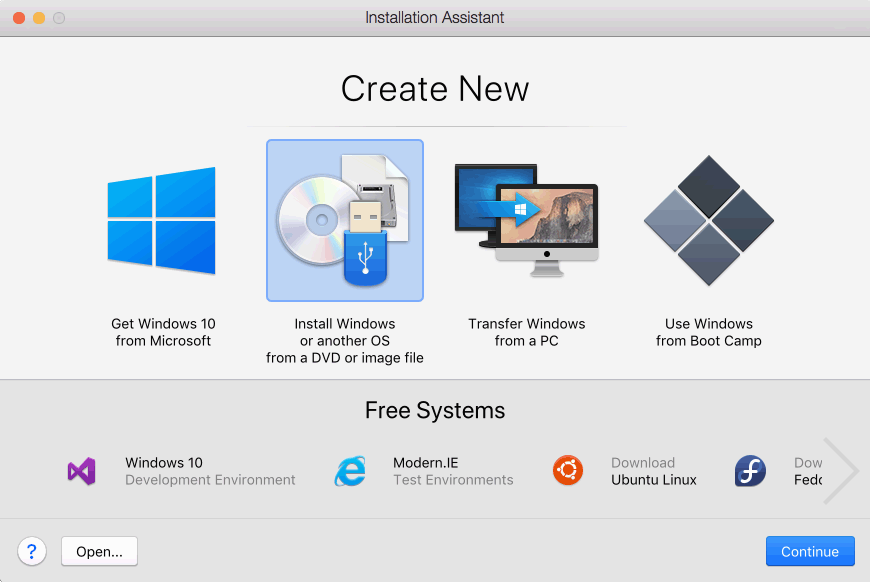 Parallels Desktop automatically scans the HDD and finds the satisfactory installation image. If not, you can click Choose Manually to locate yourself.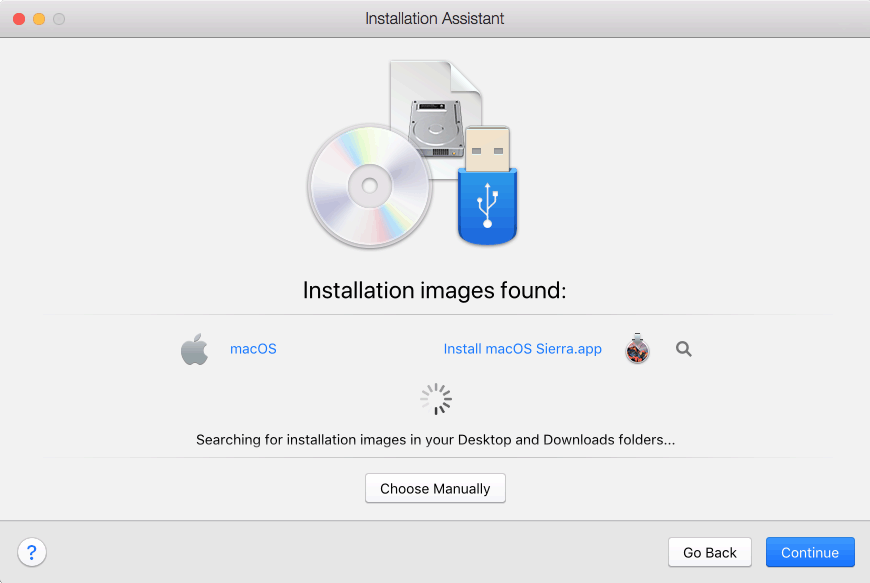 And, Parallels Desktop will create a bootable DMG file for you. Click Continue to confirm.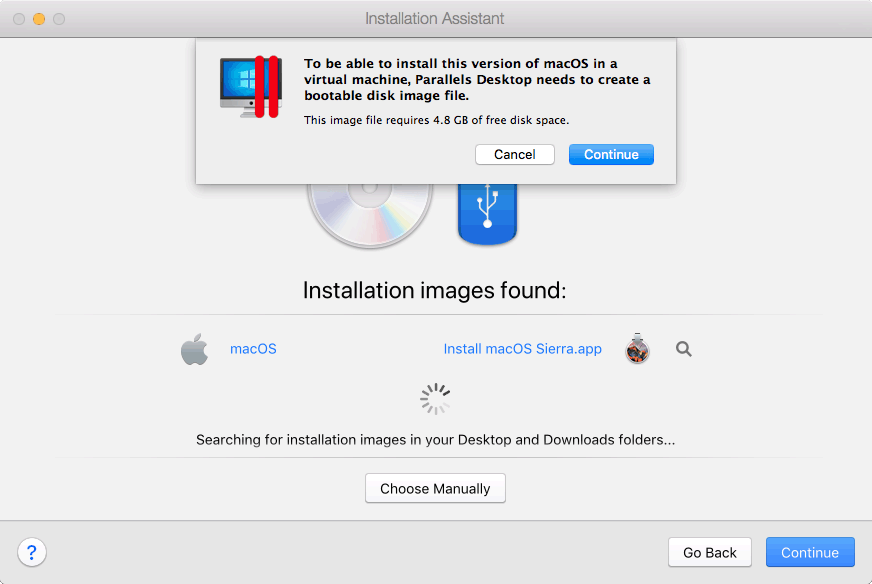 Save the bootable dmg file to somewhere you want it to. You can rename it as you like.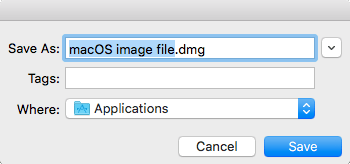 And, it converts the installer app to dmg automatically. I like this feature as other VM programs require you to create a bootable image either in DMG or ISO yourself. For VirtualBox, you may even have to enter a couple of commands to do so.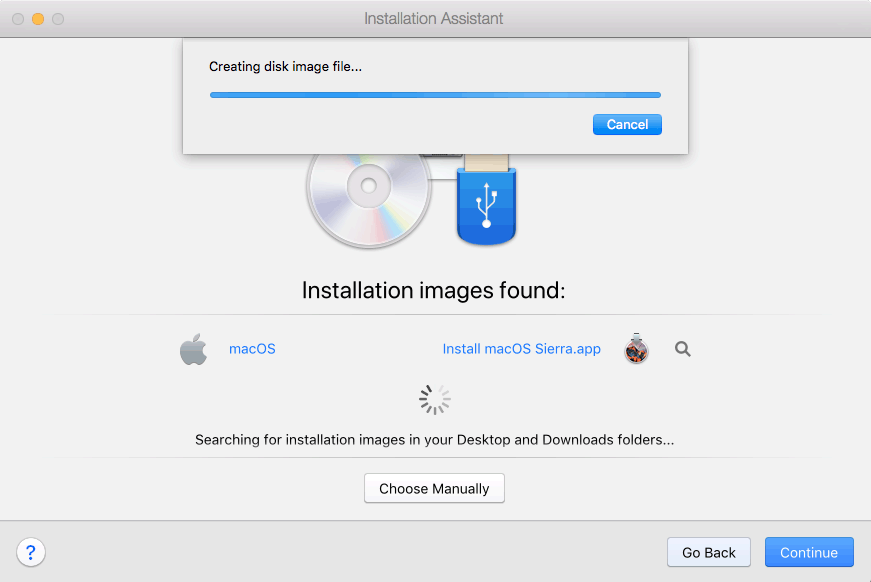 Creating a disk image won't take you too long and it is even faster on a SSD. Then give your virtual Sierra a name and location.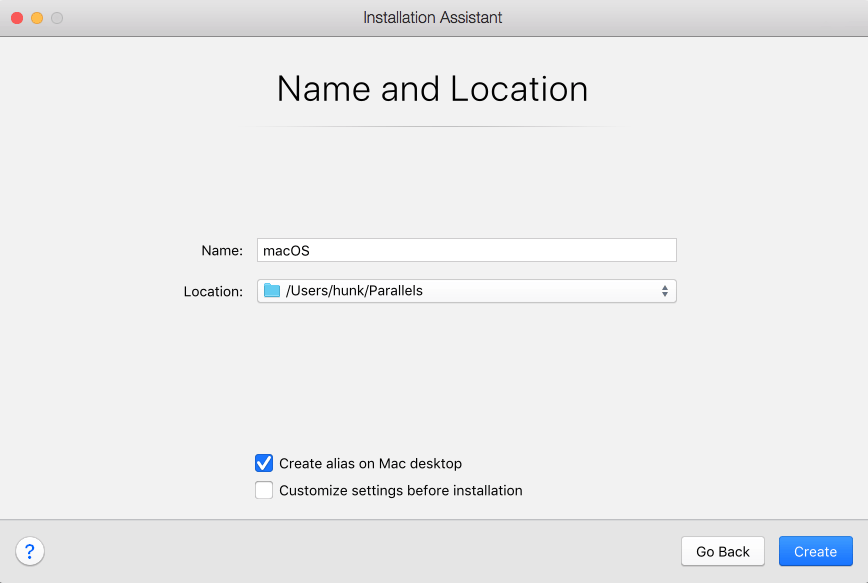 You can configoure your VM or leave the default. Click Continue to boot the VM.
After booted, choose the language: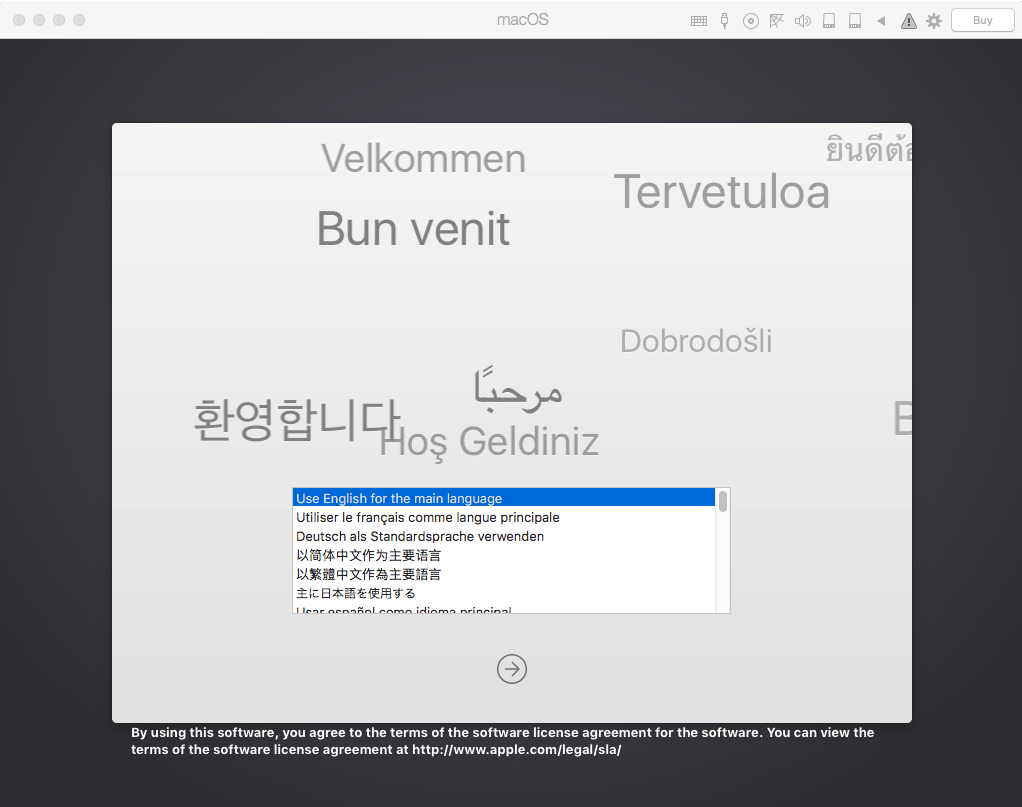 Unlick others, you are able to install the VM directly by clicking Install macOS without going to Disk Utility and format the virtual HDD.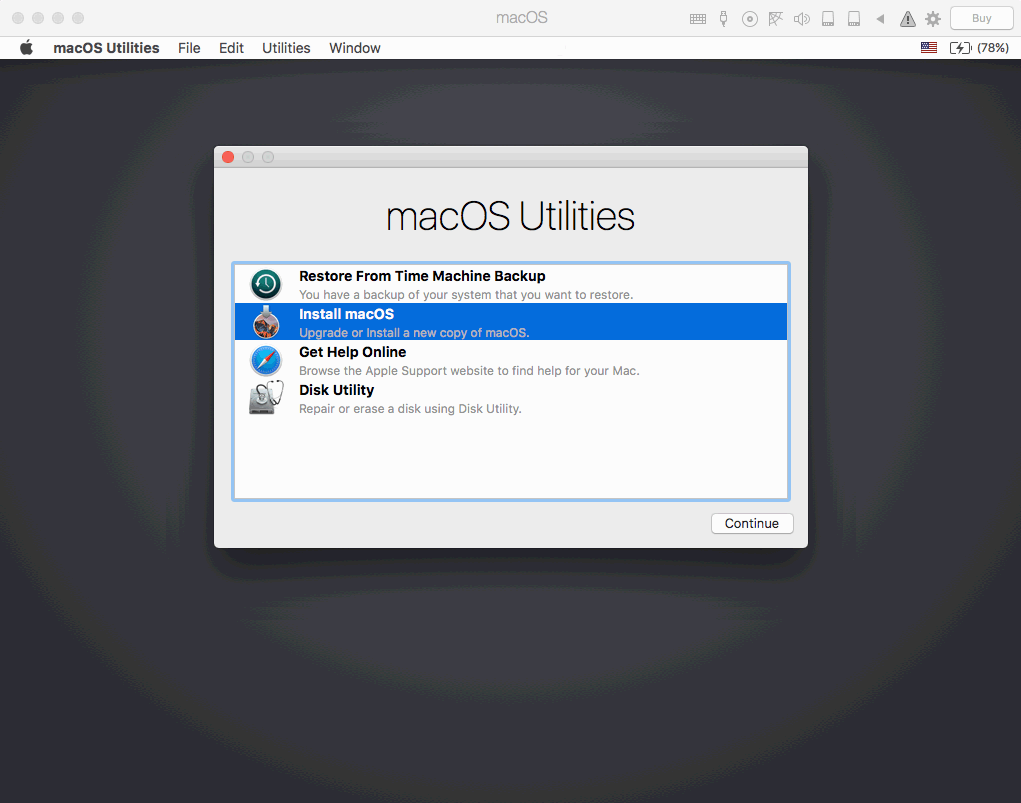 Click Continue and agree the terms and install the macOS on Macintosh HD.
macOS Sierra VM will automatically restart and you will have to setup your VM like what you do on a real machine. After it is booted, go Actions-Install Parallels Tools in top menu bar.

Click the mounted image and click install to install the tools! After that, you will be required to reboot and after rebooting, you will see the VM runs more smooth and shared folders are available!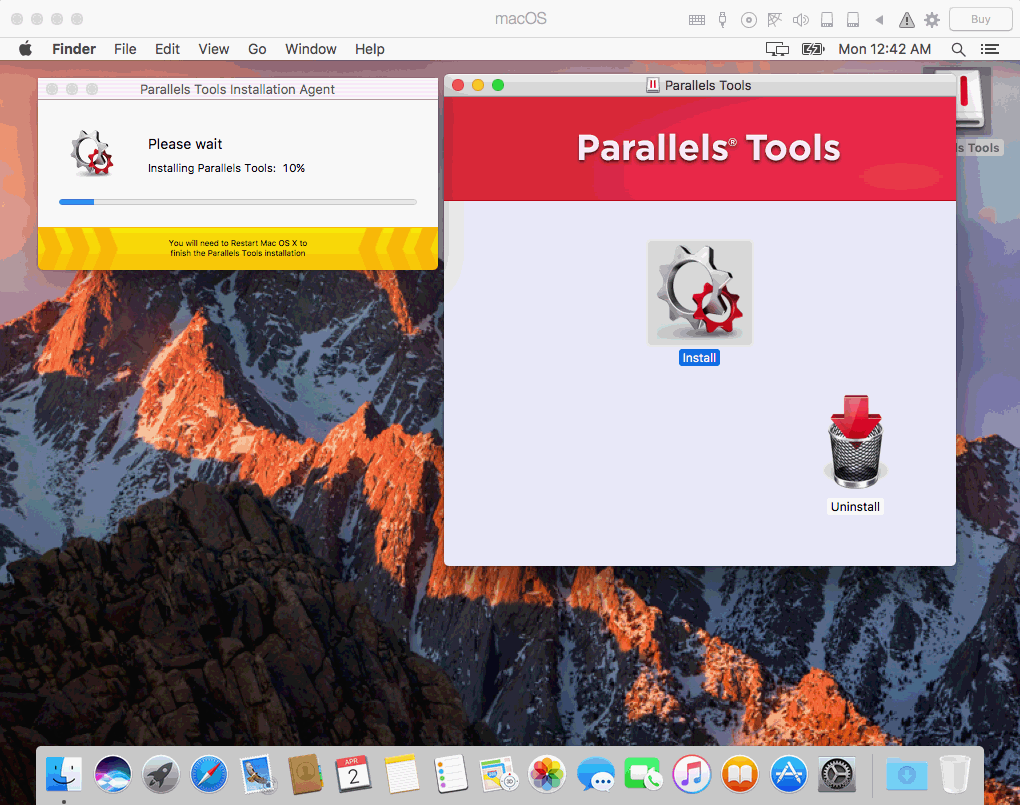 Tips: be sure to allow "Parallels International GmbH" in Security & Privacy as well as Accessibility in Privacy.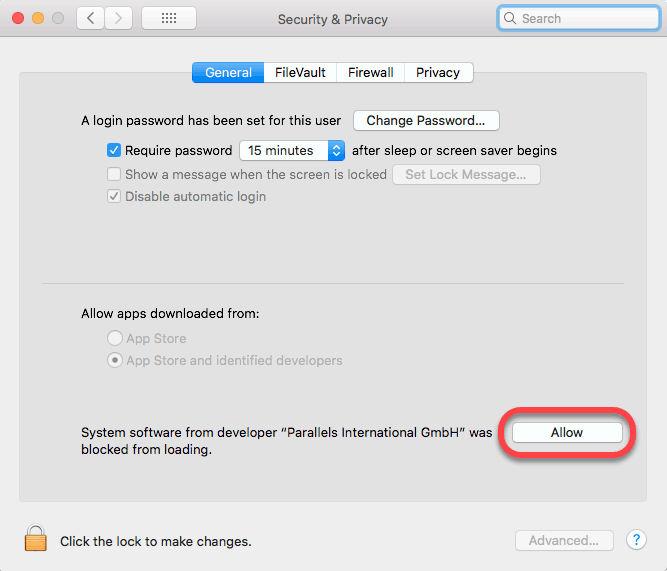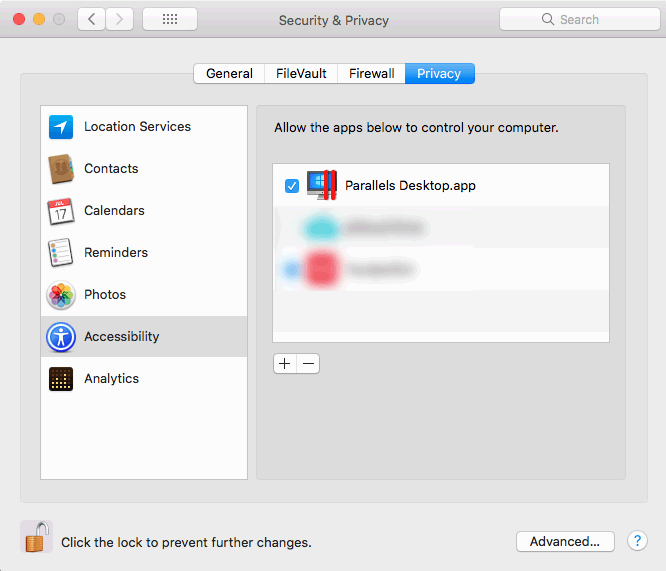 VMware offers one the most powerful VM solution on both Windows and macOS. There is free version on Windows but no on Mac. Like Parallels Desktop, we don't have to create a bootable DMG or ISO but they do so from the installer for us. Let's go.
Click Install from disc or image and continue: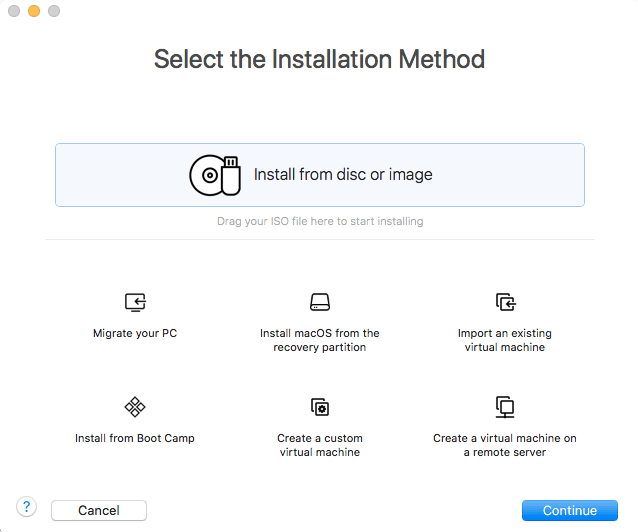 VMware Fusion does not automatically scan the HDD for satisfactory files. You will have to click "Use another disc or disc image", locate the installer in Applications from and and continue. 
VMware Fusion automatically configurates the VM for you. You can customize your own or click Finish, give it a name, and save.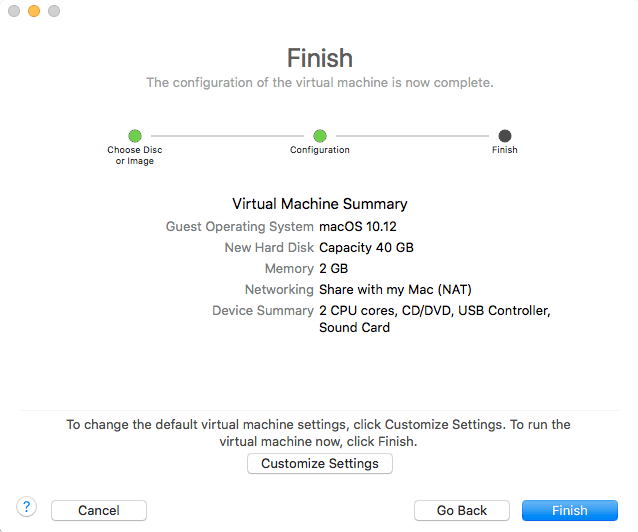 VMware Fusion will then create an installation medium like we do in Parallels. If you have a bootable ISO, you will save a step.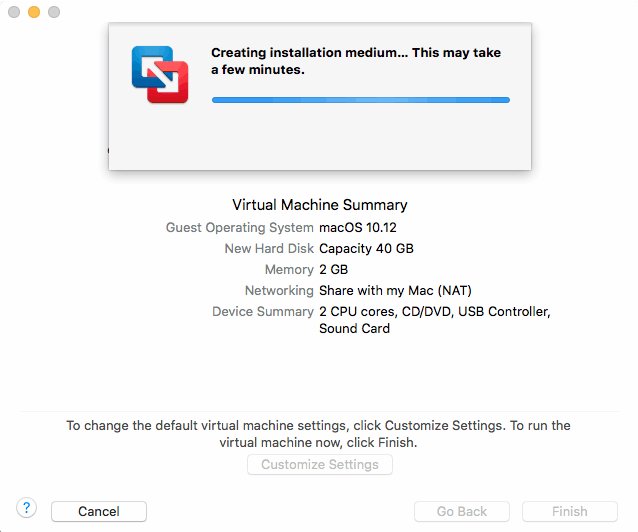 VMware will then automatically booting VM Sierra. After it is booted, choose the display language, agree the terms and install macOS Sierra VM to Macintosh HD.