Summary: Accidentally deleted pictures from your smartphone? In this post, we are going to discuss some simple and effective methods to recover deleted pictures from a smartphone.
"While freeing up some space on my Android phone, I accidentally deleted the photo albums folder. How can I get back the deleted photos from my phone storage?"
"I deleted photos from my Galaxy Express 3 thinking that they were saved to Google photos (they were not because I didn't have Wi-Fi at the time). They are very important. I need them back. How can I do that?"
"I just deleted a few important photos from my new Galaxy S7. Can I recover them? They were on my SD card and now they are gone. PLEASE help!"
If you are in a similar situation and mistakenly deleted your favorite pictures from the smartphone, you don't have to worry about losing your photos. We've got a few effective photo recovery methods that can help you to easily get back your deleted or lost photos from an Android device.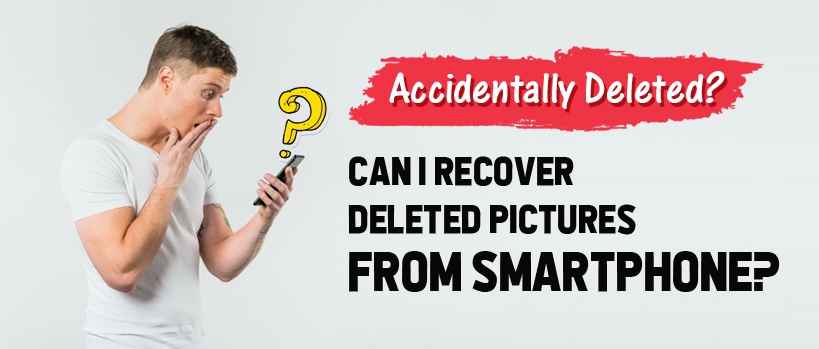 Methods to Recover Deleted Pictures from Smartphone
We cover here four simple methods, mentioned as following:
1. Retrieve Deleted Pictures from Phone Storage
2. Restore Photos from Cloud Storage
3. Using a Free Android Data Recovery Software
4. Using a Photo Recovery Software
Method 1: Retrieve Deleted Pictures from Phone Storage
When you delete pictures from Android phones, they usually don't get deleted. Smartphones such as Samsung M20 and S9 plus contains the 'Recycle Bin' option. Other smartphones may have different names such as 'Deleted Pictures/Recently Deleted Pictures'.
So, when the pictures get deleted from your phone, they automatically move to Recycle Bin/Deleted Pictures/Recently Deleted Pictures folder and remain there for 10-15 days (depending on the type or model of the smartphone). You can easily restore your deleted photos from such a folder. Refer to your phone's gallery settings/folders to restore your valuable photos.
Method 2: Restore Photos from Cloud Storage
Most of the smartphone users use different cloud applications such as Google Drive, Google Photos, Dropbox and Microsoft OneDrive to back up their photos. Hence, if you're one of them and have synced your phone's gallery with such apps, you don't really have to worry about losing your photos. In case, you've accidentally deleted pictures from your phone, you already have a backup. Go to the cloud application, select and download the photos you want to restore.
Method 3: Free Android Data Recovery Software
If you don't have a backup of your pictures on cloud apps and not able to get your pictures back from phone storage, you've to take the help of Android data recovery software. There is free Android data recovery software available in the market such as Stellar Data Recovery for Android. The software works with all the popular Android devices and lets you restore deleted photos from the internal memory of your phone. You can thoroughly scan the internal storage to find the deleted photos, and see the preview before saving them.
Method 4: Restore Pictures with Photo Recovery Software
In case, your deleted pictures were saved on the SD/memory card, use the best photo recovery software such as Stellar Photo Recovery to recover them. This DIY (do-it-yourself) software can efficiently recover deleted photos from formatted, corrupt & encrypted SD cards or memory cards. The software lets you scan, find and recover the deleted pictures in a few clicks.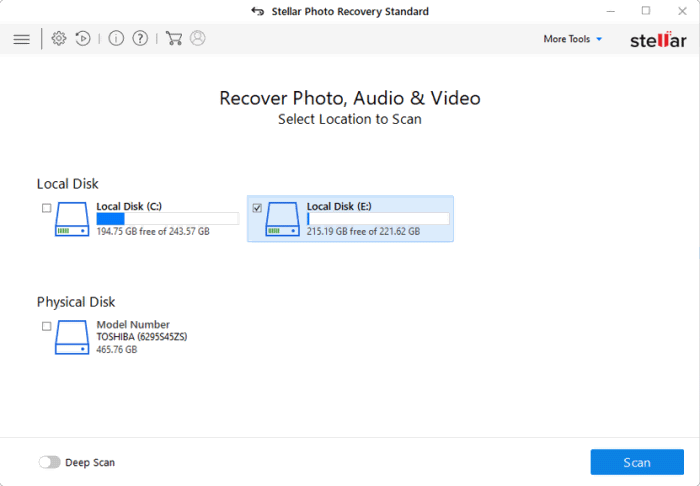 Wrapping Up
You surely never want to lose your valuable pictures. In case you accidentally deleted photos from your smartphone, you can easily recover them using some simple methods mentioned in this post. You can first check your phone's Recycle Bin or Deleted Picture folder. If you find the deleted photos in the folder, you can easily restore them. If you're using a cloud application and had a backup of your photos on it, you can restore your photos from such apps. However, if you don't have a backup of the pictures and not able to find them in the Recycle Bin folder as well, use free Android data recovery tools such as Stellar Data Recovery for Android to recover the deleted pictures from the internal storage of the smartphone. If the photos are deleted from your phone's SD/memory card, choose Stellar Photo Recovery software to get your pictures back in their original form.