When you're running a family business, there is no need to worry about some staff-related issues. It is easy to store your employee data, track their time, or manage their development and performance. You also don't think about the recruiting activities and talent acquisition. However, things go an absolutely different way when you decide to build an ambitious business when you have several departments. When you try to attract top talent, a simple electronic table is not enough for efficient work. It means that you need to implement an automated human resource management system.
This solution will assist your HR department in daily work, allowing them to focus on strategic initiatives and creative projects. However, you need to cover a lot of ground before you reap the benefits of the new human resource management software and its features. It is very important to invest your time and efforts, and it is also essential to find a good technical partner like JatApp, who will support you along the way.
If you have never thought about an HR software development company in USA before, we'll be happy to tell you more about this process and its stages. Let's see what you should be prepared for!
If you think you need to develop some software just because it is trendy, you will likely waste your time and money. Whatever idea you have, it is essential that you start by deciding on what challenges this system will solve and how exactly your HR department and other employees will use it. 
In order to succeed with this step, you should conduct a brainstorming session with your team. Hiring professional coaches and mentors who know the best industry practices will also be a good idea. You should analyze your current business processes, find areas for improvement, and develop a list of clear goals. Don't expect your hr software program to be efficient when you don't even know what it should do for your team.
Main reasons to develop HR software
Does your company have employee retention problems? Are you sure that all of your employees get the reward they reserved? (And do all of your employees think the same way?) Is it easy to request a day off? Can you be sure that your paper documents are protected from physical catastrophes and that your employees' personal data will never be stolen?
There are many questions that show the bottlenecks of your business processes, and you'll see them as soon as you try to dive deeper. That's where HR automated tools come in handy – they simplify recruitment processes, enable better engagement and retention, and enhance specialist performance. It also simplifies onboarding, training, and other internal activities. Whatever level your business is on now, there is a way to accelerate!
Think out key features and modules of the system
Regarding HR software, it is important to mention that many types are supposed to fulfill different tasks. Depending on your organizational structure, goals you've decided on, and budget, you might be interested in some modules and completely deny the others.
Before you pick the system you need, it is important to create a map of all your business processes on which this software will directly impact.
Though our world is being digitized extremely rapidly, there are many companies where people still work with lots of paper documents. All of them hold high importance, but it is necessary to admit that their management takes a lot of time. The chances are most of your employees deal with repetitive administrative tasks, and such an approach has nothing to do with efficiency and productivity.
HRMS software development assists your team in the following:
Performance management;

Payroll management;

Recruiting;

Talent acquisition;

Leave approvals, etc. 
Automate these processes, and you'll see how the focus will be shifted to high-priority areas, not daily routines. 
Undoubtedly, a human capital management system is one of the most valuable software. Each company is interested in the right candidates because the correct people help you move towards your goals faster. 
This type of software is necessary if you want to improve your recruitment, onboarding, and development processes.
If you think that finding the right people for your team is a long and challenging process, you're true. It involves screening dozens of resumes and applications. An applicant tracking system can help you to simplify this task. For example, your managers can use keywords to find targeted applicants and pick the correct resumes. There is also an option to design a shortlist of candidates based on the background and traits required for the job position. 
These are basic solutions that are widely used. However, when you choose a way of creating software from scratch, you can add many more options according to your internal policies and organizational needs.
Decide on your budget and develop technical specifications
Actually, it is not always easy to estimate HRIS software prices because the final cost will depend on many factors – your team size, features you want to automate, integrations, a mobile version, and so on. However, you still need to understand your frames so that you can find developers that meet your expectations. Don't worry if this task appears too difficult. A good partner will provide you with a rough estimate.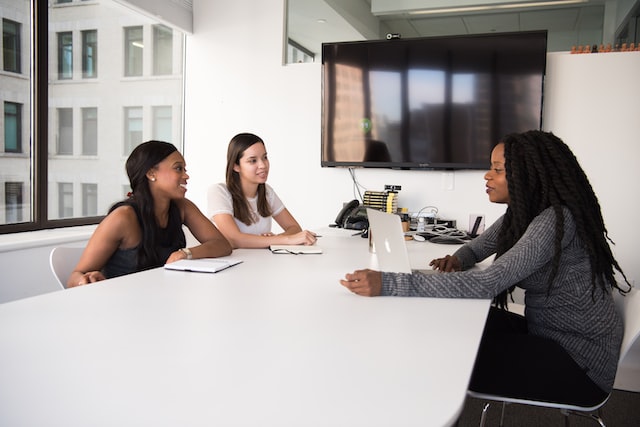 Hire a dedicated team and rely on it
Suppose you want your software human resources management to match your unique needs and satisfy your teams' expectations. In that case, it is better to avoid ready-made solutions and develop a tool from scratch. A dedicated team will help you to achieve your business goals, and you'll not be required to participate in all activities. Besides, you will surely appreciate boundless tech expertise, development rapidity, and cost-efficiency.
Wrapping things up, it is really important to be on the cutting edge of technology and follow the modern trend for automation. The world goes digital, and the earlier you join it, the sooner you'll take your business to a new level!